Easy Mail Order Business Ideas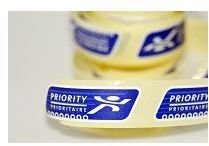 Why Start a Mail Order Business?
One of the easiest and simplest home businesses to start is a mail order business. Ideas on what to sell are all around you, and the good news is that you don't have to reinvent the wheel. It's best to stick with goods and services that are proven at first, before you try something new. Amazon.com and similar websites can help your business grow faster. You can sell a few products and follow up with a mailing to advertise the many other "back end" products you sell. To get started, you have to figure out what to sell.
Information Products
Selling information products is one of the best mail order business ideas. You don't even have to be a writer to start this business. Find publishers and writers who have the written materials you want to sell in a mail order business and approach them about distribution. Some will already have a program in place, where they sell you materials at wholesale cost and you resell them at retail cost. Others may not have ever considered your proposition, and may need to be convinced that there is a monetary benefit to being included in your mail order business. Some information products that have done well are:
Reports
Booklets
Books
Instructional DVDs
Audio CDs of seminars, books and workshops
Newsletters
If you are a writer, then you can self-publish your work and sell it through a mail order business. Market your products online and in catalogs.
Farm and Homestead Supplies
Whether you live in the countryside or just wish you were there, you can help families in rural areas get the farm and homestead supplies they need. One of the oldest mail order business ideas is selling products through a catalog. You don't have to make any of the products you sell. Find companies and individuals that make the products that meet the needs of farmers and homesteaders, and put together a well-written catalog with pictures and graphics to mail to prospects.
You'll also need to advertise your catalog online and in publications that your audience reads the most. Check competitors to see what products they sell, research what the bestsellers are and the associated retail prices. Two popular catalogs to begin with are Lehman's and Nasco. Don't sell the same things, but try to find unique products or address the needs that both catalogs miss.
Vitamins and Supplements
If you're passionate about alternative health remedies, then selling vitamins and supplements should be on your list of mail order business ideas to start. Some manufacturers have distribution programs which will allow you to sell their products. If you use or recommend supplements that are hard to find locally, then those may be good candidates to sell. Use direct mail, marketing, advertising in publications, and radio to educate consumers on each product's health benefits.
No matter which of these mail order business ideas you choose, it's important to maintain trust with your customers. Don't sell their personal information to other companies as a way to generate additional income. It's unethical, customers will soon catch on, and some will never do business with you again.