Top 10 Outdoor Business Ideas - Popular Ventures for Fans of the Outdoors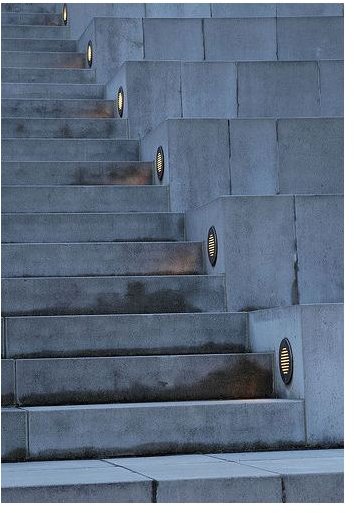 1. Outdoor Repair and Maintenance Business
The number one outdoor business opportunity in the United States relates to maintenance and repair works. All houses require annual maintenance, and invariably some repairs and improvements. Only a select few have the necessary expertise and skills to do such maintenance works themselves and even fewer people have the time to do so.
The scope of a maintenance and repair business is endless and includes outdoor painting, plumbing works, roofing works, tress works for garages and railings, insulation works, fencing related works, gardening and landscaping works, and others.
The business requires employment of skilled laborers such as plumbers, painters, and masons, and equipment such as scaffolding, safety helmets, and gears.
2. Outdoor Cleaning Services
The skills and equipment required for an outdoor cleaning service are different from the requirements for an indoor home cleaning service, and the outdoor cleaning services niche ranks amongst the most popular outdoor business opportunities. The scope of work includes cleaning of driveways, windows, gutters, maintenance of lawns, and the like. Two distinct niches in the outdoor cleaning service business are car cleaning and pool cleaning.
The major equipment needed to start an outdoor cleaning service include pressure washers, ladders, and gardening equipment. The business requires unskilled laborers for most of the work.
3. Garden Businesses
A garden business concerning itself with plants and landscaping ranks amongst the top time tested popular outdoor business ideas.
Popular outdoor businesses related to gardening or niches for a garden business include:
Nursery selling plants, seeds, and garden supplies
Landscaping, including setting up gardens on lawns or a home terrace
Growing and selling exotic indoor plants to decorate homes and offices
The major requirements to start an outdoor gardening business include:
Covered space to prepare the seeds
Open space to grow the plants
Basic earth working equipment such as a lawn mover, a trimmer, brooms, and the like
Good knowledge of agriculture and botany
4. City Courier Service
A courier service within a specific locality or city is a sound low cost and easy to start business proposition. The business model entails either one or more bike couriers collecting and delivering documents centered at a central dispatch office. Potential clients include law firms, design firms, major business houses, and even big couriers who do not have a branch in the area or city.
Related diversifications include:
Taking over the home delivery service of any restaurant or supermarkets
Outdoor advertising service by displaying banner ads on vehicles, distributing flyers, and the like
Welcome kit business
The major infrastructure required for the courier business is a reliable communication setup and vehicles.
5. City Service Guide Business
A City Service Guide Business is an often under-explored outdoor business idea that holds much scope, depending on the city.
This business offers specialized services to business and tourist visitors, aimed at making their stay hassle free and enjoyable. The range of services offered extends to guided sightseeing tours, bookings, transportation, secretarial support for business visitors, translation services for foreign visitors, and the like, to make the person's stay in the city more comfortable and convenient.
Achieving success in the city service guide business requires coordination skills and tie-ups with various third party providers such as taxi operators, hotels, and others. Much of the business comes from big tour operators, hotels, and referrals of happy customers.
Read on to the next page for more outdoor business ideas.
6. Adventure Sports Businesses
Outdoor sports and adventures are a popular pastime, and providing people with opportunities to partake in adventure sports ranks amongst the best outdoor business ideas.
Some fast growing popular outdoor businesses related to adventure sports include:
Bungee jumping
Parasailing
White-water river rafting using either a motorized inflatable raft or an inflatable paddle raft
Horse riding stable, training, and boarding facility
Snorkel Tours such as cold water snorkeling, reef snorkeling, and shallow water snorkeling. Popular themes include surface shipwrecks and marine parks.
Scuba dive with charter boats
Rock climbing instruction classes
Starting an adventure sports business requires little marketing effort for people would always patronage such popular sports. Group bookings by corporate and colleges make the job easier. Running such a business is, however challenging, for the following reasons:
Requirement of high quality specialized sports equipment such as diving suits, safety vests and the likes. The client's life depends on the soundness of the equipment.
Employing adequate number of qualified and certified guides and support staff.
Ensuring relevant first aid at the site with arrangement for medical back-up in the event of accidents.
Support and cooperation of third parties such as national park administrators, hotels, transportation companies for pick up and drop off to the venue, and the like.
Requirement of special licenses and permits. River rafting, for instance requires a river guide certificate besides the normal business licensing. Since all such events take place at national parks or public locations, business operation depends on obtaining permission to conduct the event.
A critical requirement for a sports adventure business is liability insurance that covers accidents and deaths.
7. Camping Classes Business
Camping is one of America's most popular recreational pastimes. A "how-to camp" coaching camp for beginners and an advanced camping class covering survival training for others remains one of the greatest time tested outdoor business ideas.
The basic requirements to start a camping class business are:
Good personal expertise in camping
Qualified and experienced instructors who can impart practical tips and life experience to the campers
Availability of a good camping site
Basic camping and first aid equipment
Liability Insurance to cover unforeseen accidents
A major advantage of the camping class business is that the classes are held in outdoor camps, so overhead is next to nothing. Advertising the camp classes at local schools, groceries, and community centers can generate much interest.
On the next page, we'll round up our list of the top 10 outdoor business ideas.
8. Outdoor Sports Coaching Business
Popular outdoor sports such as baseball, tennis, and basketball are both a recreation and a serious profession. Either way, a business providing coaching for such popular sports remains an attractive outdoor business opportunity.
The major requirements to start an outdoor sports coaching center include:
Securing of a public ground or stadium to conduct the coaching event
Relevant sports and safety equipment
Liability insurance to cover unforeseen accidents and injuries
Skilled and qualified instructors.
The major advantage of a sports coaching business is ease of marketing. Usually a notice at the local school or community center would suffice in generating sufficient clients. Success of such popular outdoor businesses, however, depends on the effectiveness of the coaching that spreads the popularity of the business through word of mouth.
9. Boat and Cycle Rentals
A fleet of pedal boats, rowboats, or bicycles at popular tourist areas makes for a great business opportunity. Boat or bicycle rentals are lucrative outdoor business ideas.
The major advantages of such rental services are:
Relatively low investment and excellent return on investment. Boats and bicycles cost anywhere from $100 to $5000 each and generate returns of $10 per hour or more.
No marketing efforts. The business can subsist on walk-in traffic if in a popular location.
No requirement of any skilled support staff.
Potential for extra income comes from:
A catering cart next to the stand
Advertising on the boats and bicycle stands
The major challenge of the rental business lies in setting up the business at high traffic tourist locations.
10. Mobile Bicycle Stand Business
Erecting mobile bicycle stands at outdoor locations ranks amongst the relatively new outdoor business ideas, but nevertheless holds much scope. The business entails designing bicycle stands and securing them to the ground, to provide bicyclers a secure place to park their cycles while they shop or undertake some other activity. Revenue comes from the advertising space on the top of the stand.
The major challenges in establishing mobile bicycle stands include:
Securing approval from the relevant authorities to erect stands in community parking lots and other public places.
Attracting sponsors to advertise on such stands.
Securing licenses to display advertisements from the city or county office.
Manufacturing sleek stands that would attract cyclists to park their cycles.
An alternative approach is approaching public parks and large complexes and requesting payment for setting up bicycle parking stands as a facility for cyclists.
Irrespective of the outdoor business idea chosen, success depends on identification and dealing with the critical factors required and a commitment towards total customer satisfaction. Most of these outdoor businesses are service businesses where repeat customers and referrals through happy customers remain the mainstay for the business.
References
Image Credit: winkyintheuk, flickr.com