You Can Use Professional Marketing Tactics in Your Small Business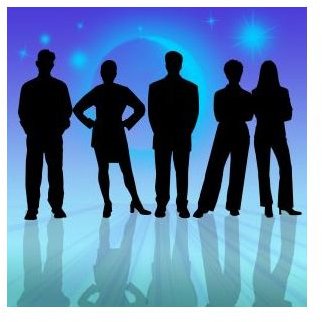 Professional Firm Marketing Tactics
If you can afford to hire a professional firm to use marketing tactics to grow your business, then go for it. You may be like many small business owners who cannot afford those services, but could use a little guidance to do it yourself. Marketing is key to business development, and knowing what the professional firms do can help you formulate your own marketing plan to survive and thrive in business.
Marketing Partnerships
A professional firm may use marketing tactics, such as marketing partnerships, to get new customers interested in the products or services they promote. You leverage more marketing power when you join forces with others who offer related products and services. Some of the common marketing tactics you can use when you form a marketing partnership include:
Co-written emails sent to mailing lists (it's not necessary to share your lists)
Joint advertisements on television and radio or in print
Joint seminars featuring speakers from both businesses
Joint newsletters, produced and published online or sent by mail to subscribers
It's best to start with small marketing campaigns first. As you build trust in your relationship with other businesses, you can work together on larger marketing campaigns.
Client Relations
Relationship management is another key focus of any professional firm. Marketing tactics that ignore or fail to emphasize keeping your clients satisfied will hold your business back. Some tips for excelling at client relationships used by the professionals are:
Develop a client relationship process (don't just follow your gut, or act on a whim)
Use professional software to keep up with it all (look into ACT! by Sage)
Follow up with clients after you deliver products or services (in person, by phone or by mail)
Ask for feedback, or send out evaluations (you may need to offer an incentive to get those back)
Make your clients feel cherished, and they'll do business with you time and time again. They'll brag to family and friends about you and before you know it, your business may grow organically through word of mouth marketing.
Books
Small business owners rarely have to time to sit down and write a book with the day to day activities of running a business and all the personal responsibilities that need to be taken care of. Books are an important marketing tool. A professional firm may use them to establish businesses as experts and leaders in their industries.
Most firms don't write the books themselves. They hire ghostwriters for book projects, and you can too. Hire a freelance writer to research and write a book that can showcase your expertise and position you as an authority figure in your line of work. You can also hire the same or another freelance writer to draft a book proposal to shop to a publisher. If you prefer, you can self publish your book and sell it at conferences, speaking engagements or by mail.
You don't have to hire a professional firm for your marketing. However, expect a steep learning curve and a large investment of your time to market as effectively as a professional.