Time Tested Tips on How to Run a Storage Business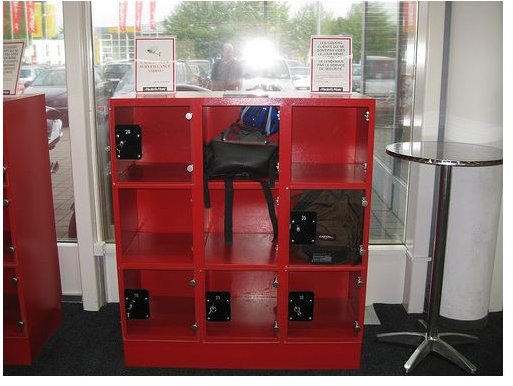 Many entrepreneurs seek information on how to run a storage business, attracted by the prospects of this business. While this business is indeed popular, success depends on the entrepreneur's ability to:
Identify a niche and base the business model on such niche.
Ensure statutory compliance and taking adequate insurance
Ensure process efficiency
Market the facility
Remain updated on latest industry trends and developments.
The Business Plan
Possible clients for a storage business are:
Firms requiring storage space on a permanent or temporary basis to hold excess inventory, archive outdated files and other important materials that would otherwise take up too much space in their offices.
Traders requiring space to store their inventory or equipment
Salespeople and travelers who require a safe place for their belongings while on the move
Individuals living in small apartments, or people forced out of their homes due to mortgage repayment issues
Most successful storage businesses do not focus on all these customer groups. They rather select a specific niche, or even a sub-niche within these broad groups and try to serve such niche well. People primarily select a storage facility based on the proximity of the facility to their residence or establishment, and as such the location of the facility play a major role in selecting a niche. For instance, a bike or vehicle storage facility may make for a good idea near a railway station, and temperature controlled storage may make good business sense near agricultural farms.
The nature and extent of service depends on the niche. For example, companies requiring space to store files would require space in terms of cabinets, whereas people looking to store big machinery would require larger garages. Companies storing sensitive data or valuable goods require around the clock access-controlled security, whereas a facility for individuals storing their personal belongings requires only a basic level of security.
Statutory Requirements
A storage facility handling third-party goods needs to comply with all laws so that the business remains in good standing in the event of damage, theft, or misplacement of goods. The basic legal requirement is a business permit or license from the local county office, and compliance with zoning ordinances, if any. In addition, the business will also need to comply with regulations related to storage and movement of goods.
Insurance is of critical importance to cover disasters such as fire, theft, and natural calamities. The insurance should cover damages to a third-party's goods which arose from another client's goods. An alternative approach is to accept only insured goods, or collecting more fees for uninsured items. Some cities and states make insurance mandatory for a storage business.
Operations
The success of a storage business depends primarily on smooth and efficient business operations that would ensure customer satisfaction and allow the business to gain competitive business advantage over rivals. Some steps to ensure operational efficiency are:
Leveraging technology such as office software and security gadgets to enhance the quality of critical business processes such as accounting system, revenue collection, and goods tracking.
A proactive cash management system to track and collect rentals from clients, and late fees for delayed payments.
A mechanism to track the nature of goods stored. Most storage facilities do not allow storage of toxic, perishable, or hazardous substances. However, unless the facility can inspect goods well, such substances may well sneak in and not only and endanger the security of the facility, but also void the insurance.
A seamless communication system to interact with clients, potential customers, and staff.
A structured system of Human Resources Initiatives with emphasis on incentives for performance, training to develop skill-sets, and proper job descriptions and specifications to ensure role clarity.
Marketing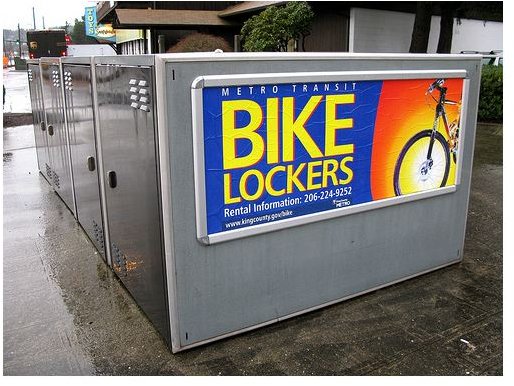 As with any business, the success of a storage business depends on a well-organized marketing set-up. The marketing team needs to look out for new clients on a continual basis, and track previous and existing clients for extended patronage.
Success of the marketing efforts depends on developing a strategy based on the niche and business model. Some possible marketing efforts include:
Conventional advertisements in newspapers, trade journals, yellow pages and a website.
Inexpensive publicity methods such as flyers on doorsteps, parking lots, and free bulletin boards available at clubs and supermarkets
Tie-up with welcome kit providers, petrol bunks and others.
Personalized mail to major businesses in the locality.
Word of mouth advertising.
Encouraging referrals by offering incentive payments and discounts
A good eye-catching signage on the premises that has passersby looking
Research
Running a storage facility business over time requires continuous research to keep abreast of industry trends, understand latest technological developments, and remain aware of legislation that influences the business. Sources of research include:
Industry associations such as the Self Storage Association that offers valuable updated information and tips on a wide range of industry-level issues.
Benchmarking competition for range of services, price levels and operations set up.
As with any industry in its growth stage, the storage business offers much prospect and an attractive option for people looking to start their own business. However, all the popularity and latent demand will not help an entrepreneur who does not know how to run a storage business.
References