How to Start a Security Business – Profitability and Promoting the Business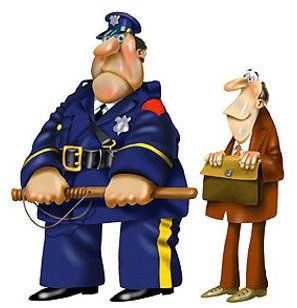 How to Start a Security Business – Profitability of the Business
Before thinking about how to start a security business, you need to check out the scope of the business. You need to decide if you are willing to take your business to areas where the profitability is high. Most businesses fail because they think of how to start and then jump in straightaway without any research on the profitability of the business.
Crime is always present, practically everywhere. Naturally, it would seem that starting a security business is profitable. However, the reality reveals itself when you research the number of competitors present in the area where you wish to start the business. It also depends upon the area that has a higher crime rate. You need to choose the area wisely; a location with high crime and few competitors. This may mean that you have to start the security business outside your own city. If you are determined, whether you start your security business in your neighborhood or another neighborhood, you can be successful.
Having studied the most important factor, the profitability of the security business, let us move on to discuss how to start a security business.
How to Start a Security Business – Licenses, Hiring, and Advertising
Security guards are categorized into armed and unarmed. If you have undergone security guard training, you probably have better options when considering how to start a security business. Here are some tips to get you started:
1. Saving on Salaries and Improving Productivity – Hiring and Licenses
Both types of security guards do require certifications. You may opt to hire fresh guards and have them certified while they are on job. Alternatively, you may go for fully certified guards. Fresh recruits will work at lower salary while the fully certified guards will ask for higher pay.
For both types of guards, a preliminary eight hours of training is a prerequisite before they can apply for the position of security guards. Once they obtain the appropriate clearance, they will have a preliminary certificate and can apply for security jobs. Later, they should undergo 16 hours of on-job training. To get the second certificate, they must apply within 90 days of obtaining the first, preliminary certificate. If you hire guards with preliminary training, you can have them work as an apprentice under the supervision of senior guards. This will help them complete the need 16 hours of training.
You should ask your employees to enter into an agreement, especially if you pay for their second round of examinations. Paying for the certification and the agreement will help you increase loyalty of your employee security guards. You can use the same tactic for armed guards. Armed guards need to attend classes and renew their licenses annually. Paying for their classes and certification will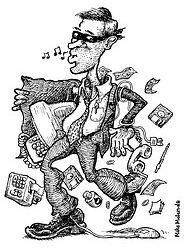 help create a good team. For more information about the certifications, visit the website of the Public Safety Office.
2. Do you need a License for your Business?
You should also consultant legal authorities to find out if you need a license to start a security business. In most cases, you need to register your firm and need a license to start a security business. In most areas, you may have to renew it every few years.
3. Procuring Clients the Easy Way
Now comes the most important part of how to start a security business - attracting clients. The best way is to visit universities, builders, and housing localities in person and entice them into hiring you. Registering your business with National Association of Security Companies and National Council of Investigation and Security Services will give you an edge over your competitors. These two bodies are highly renowned agencies where most people look for security guards. In addition, these organizations also help security companies by holding webinars that offer the latest techniques in providing better security. Some such techniques are GPS enabled methods for security. You can also research some cheap advertising methods.
Please note that the above is just an overview of how to start a security business. If you need more information on any aspects of the business, feel free to leave a comment below.