How to Run a Tattoo Shop: Tips, Guidelines, and Business Ideas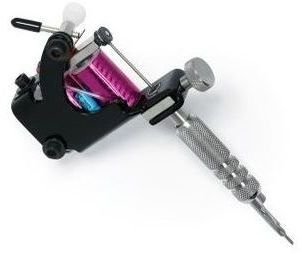 How to Run a Tattoo Shop
Although they seem basic, most tattoo shops actually have much more 'business' behind them than you may initially perceive. Tattoo shops, tattoo artists, piercing shops, etcetera, are in a crowded market that demands a certain level of professionalism, in order to be successful. If you are a considering starting up your own tattoo shop, or are an existing tattoo artist looking to go into business for yourself, there are many guidelines, that if applied properly, will give your tattoo shop an edge over competitors. Anyone that has money to pay rent and utility bills each month can open up a tattoo shop, but it's certain principles that make some tattoo shops better than others. Check out the following how to run a tattoo shop guidelines. Hopefully, they will advise you on the basic things it takes to run a good tattoo shop.
How to Run a Tattoo Shop - Shop Guidelines
Be Professional - This is a trait that many tattoo shops out there lack. This doesn't mean wear a suit and tie to work. This principle applies most to the way you as the shop owner, and your employees act and present yourselves. The tattoo industry is one that is constantly evolving. Each and every customer that walks into your shop should feel like they are in a comfortable environment, a place that they can trust. Be professional, greet every customer that walks into your shop, and treat all customers with respect. Show an interest in what each potential customer has to say, and be very good at listening to each word that they speak to you. Treat every customer as if they are special. Don't judge anyone and don't cuss. Treat people as if they are your friends. After all, they can just as easily walk out and choose another shop to go to.

Cleanliness - Cleanliness is one of the most important aspects of running a tattoo shop. This goes beyond using clean needles, skin sanitizing, etc… You should have good hygiene, take care of yourself, and be presentable each day that you come to work as a tattoo shop owner. Even hit yourself with some light cologne. Keep the windows clean, keep the floor clean, keep the walls clean, keep everything clean. Present a clean environment throughout the shop and employees, and customers will trust that the tattooing is a clean process as well, which it should be. Anymore tattoo shops are not sterilizing needles. They are throwing them out and using a brand new needle for each customer. Tatoo needles are not overly expensive. The suggestion is, each customer gets his or her own needle.

Marketing - Tattoo shops are becoming more and more common, even in smaller cities. Thus, market competition will be there. It is a good idea to advertise and market your tattoo shop as much as possible, within your budget. Radio advertising, banner advertising, a solid phonebook listing, and even a website are all recommended. An advertising method that not too many shops do, but is effective, is sticker giveaways. Stickers as in decals. Everytime someone leaves your shop with a tattoo, give them a couple of shop stickers. Tattoos are personal to most people, and something that they are proud of. Chances are good, that sticker is going to go on a car window, bumper, or even on the wall of a room.
Conclusion
Tattoo shops are not a hard industry to break into, but do have their fair share of requirements. The above guidelines are general, and you should do as much research as possible before starting up your own tattoo shop. There are many other helpful guidelines out there as well. Do the research, stay professional, and it may just pay off.