How to Grow a Cleaning Business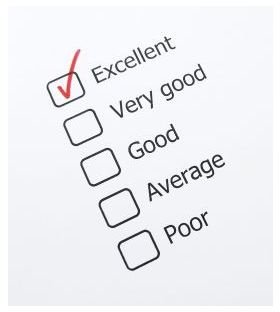 Overview
Cleaning businesses are one of the most popular businesses for entrepreneurs. Even in a sluggish economy, busy people and businesses need help keeping their homes and offices up to par. When starting out, you are likely to have a smaller regular client base supplemented by calls for one-time or sporadic services. Focusing on expanding both types of clients will help you obtain a stable income and increase your likelihood for long-term success. Following are some tips and ideas on how to grow a cleaning business.
Referrals
One of the best tips on how to grow a cleaning business is to get referrals from existing customers. Before you even consider asking clients for referrals, ensure that you and your staff are providing top-notch service. If you are not performing cleaning services yourself, visit or call clients regularly following an appointment to confirm that your services have met their expectations. Apologize politely for any complaints or issues and take immediate actions to correct them. Another option is to send out or leave behind surveys and comment forms following an appointment. Include a self-addressed envelope or create the forms in postcard format so that your customers can provide feedback easily and anonymously, if desired. When your clients experience this kind of customer service, they will be much more likely to refer you to their friends, families and colleagues.
Once you are confident that your customers are happy and satisfied, begin requesting referrals from them. Include referral forms or coupons good for new clients only. Add extra incentive by offering a discount to your existing customers when a referral retains your services.
Business Relationships
Another key element for how to grow a cleaning business is cultivating business relationships with other like-minded entrepreneurs. Build strategic alliances with businesses whose services correspond with but do not compete with yours. Consider what services your potential clients may already be utilizing, such as carpet or flooring installation and cleaning services, window installation and cleaning, landscaping services, dry cleaning and even childcare services. Seek out businesses in your target areas whose mission statements, quality level and focus on customer service all parallel yours. You can refer clients to one another and share tips and ideas for marketing, hiring and many other businesses-related matters.
Advertisements, Coupons and Special Offers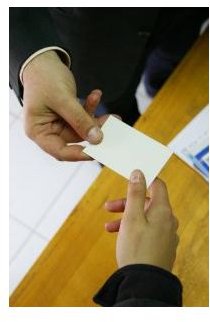 Getting your company name out is also important when learning how to grow a cleaning business. Fortunately, this does not have to be a huge expense, although you will have to put forth some time and effort. Purchase or print up business cards and always have some on hand. Create at least a basic website (read Create a Free Website with Microsoft Office Live Workspace for help). Print up colorful flyers or postcards and mail or distribute them by hand to homes or businesses in your target area. Be sure to include special coupons for first-time customers to spark more interest. Keep a small advertisement running in your local "penny saver" paper that potential customers can pick up free at grocery stores and other locations. If you are Internet-savvy, you can use social networking sites such as Facebook and Twitter as free promotion methods as well.
Another option to consider when deciding how to grow a cleaning business is to offer special "niche" services. Consider what services would make you stand out to potential clients in your target area. Perhaps "green" cleaning products and methods would get your phone ringing. Other options include special "move-out" cleaning services geared toward apartment complexes, window treatment cleaning services, wood and leather cleaning services or detailed cleaning services, such as dusting and wiping nooks and crannies typically overlooked.
Be creative and take note as to what works for other businesses in your area. Before you know it, the ideas - and the new customers - will start rolling in.
Photo Credits
Feedback Form: sxc.hu/Dominik Gwarek
Business Card Exchange: sxc.hu/Valerio Lo Bello