Build Business Credit Ideas - How to Build Small Business Credit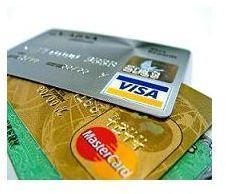 Why You Need a Business Credit History
Starting a new business or buying an existing business is an exciting adventure. To ensure you grow your business, you need to ensure you build small business credit using smart build business credit ideas. If you fail to build a good and reliable credit rating, you could be denied bank loans or SBA loans from the Small Business Administration.
In addition, if you want to obtain a credit line from vendors or suppliers, they may also check your business credit and if it's poor, you may not receive a credit line.
Here, I've provided some great ways to build your business credit and help your business grow to ensure you are able to obtain the credit you need.
Business Credit Versus Personal Credit: What's the Difference?
Most people make the mistake of applying for a business loan using only their personal information. If your personal credit is poor, this can lower your chance of getting a business loan. Others use only personal credit cards and bank accounts for business needs. This is a big mistake because your goal is to build small business credit. You can always study books or articles on how to build business credit ideas and understand the importance of your small business credit.
When a person applies for a personal credit card for the first time, a personal credit profile is created. Until a person applies for any sort of credit or loan for the first time, the credit reporting services often look at the person as what is called a "ghost" in the credit industry. Thereafter, each activity that relates to the credit worthiness is recorded to that profile.
Some examples of what will begin to show on your credit profile are how well you repay credit, if you skip monthly payments or if you are delinquent on certain accounts. These activities are recorded by credit bureaus and stored by the individual's social security number. Eventually, this credit profile becomes the determining factor for obtaining loans by the person – be it for his or her personal use or business needs. Before issuing business loans, the credit issuing companies, banks and lenders check both the personal and business credit rating of the person using first the person's social security number and then the EIN (Employer Identification Number) that is issued to a company via the Internal Revenue Service.
One of the best build business credit ideas is to keep your business separate from your personal activities and try to stay current in both areas by paying loan installments promptly. You can always check your credit rating at MyFico, however, keep in mind this website does charge a fee and may entice you into joining a monthly plan. You can also obtain a free copy of your credit report from all three credit bureaus (TransUnion, Equifax, and Experian) annually from the Federal Trade Commission.
Build Business Credit Ideas – Some Tips!
Here are some great ideas to help you build your business credit:
Obtain an EIN - The first of my build business credit ideas is to get an EIN (Employee Identification Number) as soon as possible. You can do this by forming an LLC or corporation. I would recommend you study the advantages of an LLC and choose this type of entity instead of a corporation. Obtain an EIN as soon as possible so that you can associate all your business transactions with the number.
Form a Business Entity - You might ask why not form a sole proprietorship? The answer is that with sole proprietorships, you will never be able to separate your personal debts from business debts and vice versa. In case of litigation on any debt, you may loose everything. An LLC offers limited liability for business debt to the owners and officers of the LLC. Both C and S Corporations also have this advantage. Keep in mind that if personal guarantees are signed on a loan, even if you have a corporation, you may still be responsible for repayment regardless of the status of your business.
Credit Reporting Agencies - Make sure that all the credit bureaus have information about your company. This is the first step to ensure that your business is being tracked. You can call each credit bureau and inquire if they have received your EIN number and correct business information.
Follow a Checklist - Make sure your company is in accordance with the local, state, and federal requirements. These are small things like obtaining licenses, telephone, and utility hookups, however, are extremely important while building business credit. You can find a good checklist of business credit market requirements at iBank.
Keep Accurate Financials - Always keep your business plan and financial statements updated. Both of these should be on-hand and updated in case a bank or lender requests them.
Take Out Small Loans - Consider applying for a small loan or line of credit and pay the loan installments on time. Make sure the bank or lender will report to the credit bureaus about the loan and that you are paying installments on time.
Obtain a DUNS Number - A DUNS number is issued by Dun & Bradstreet and once applied for and received, will be updated on how well you repay loans, vendors, and suppliers as well as annual revenue sales. A DUNS number is totally free, however, DUNS salespeople will attempt to entice you into buying business credit tools. You don't have to buy these tools to receive a DUNS number.
If you take the time to utilize some of these build business credit ideas, you'll soon be on your way to building a business that holds a reliable status and is in good standing.
Image Credit: Schools Demo Clipart
This post is part of the series: Building your Business
This article series aims to help you with information on activities related to business management. The information includes fast strategies to promote your business, dealing with business partners, and debts etc. If you need more help on business management, feel free to contact us.