How to Run a Real Estate Business - Tips for Real Estate Entrepreneurs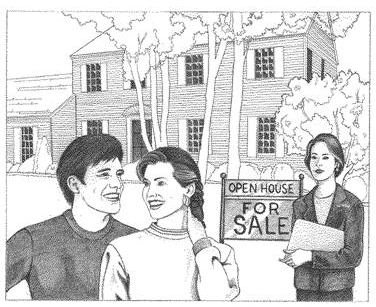 The Business of Real Estate
To some degree, everyone's life is affected by real estate. Whether purchasing land, buying a new residence or acquiring a commercial facility, realtors serve a vital function in arranging the smooth transfer of property from the seller to the buyer.
For the entrepreneur wondering how to run a real estate business, there are several fundamental requirements that must be addressed prior to soliciting listings and clients.
Licenses
As with any business, it is important to obtain a license from the city or town where commerce will be conducted. In many areas a state
business license may be required as well. Registering for federal and state tax identification is also necessary to establish the appropriate classifications for payroll reporting.
Each employee of the real estate company must have a valid realtor's license obtained through the state where that individual plans to engage in the trade. Requirements vary, but a real estate license typically requires a specific amount of classroom education, a certification that the course has been successfully completed, and passing a state issued exam relating to property sale and transaction laws.
The Broker
Every company practicing real estate must employ an active broker regardless of the state where the business is conducted. The broker is almost always the business owner, but they can also be retained as an employee. Since brokers receive a commission on virtually every property sale, they often experience an enhanced self perception. As a result, hired brokers sometimes struggle with employer-employee relationships.
Obtaining a brokers license is a lengthy process and often includes completion of a number of college level courses. Passing a rigid state sponsored exam is also usually required. Although their primary functions mirror that of an agent in many ways, brokers have added responsibilities that substantially increase their liability as well as financial rewards.
Multiple Listing Service
A professional subscription to an MLS service is also a critical tool for a real estate business. MLS provides the capability of facilitating contracts and compensation offers for brokers, as well as providing extensive levels of information on a property. This allows for accurate appraisals and provides critical data for creating purchase contracts.
The internet has lessened the value of an MLS subscription to some extent by affording the public with limited MLS access to enhance buyer interest. In many respects this approach has proven successful as over 80% of home buyers use the internet to pre screen homes they ultimately purchase.
Capital Requirements
A real estate business is not particularly capital intensive. A primary consideration is the location of the office which should have high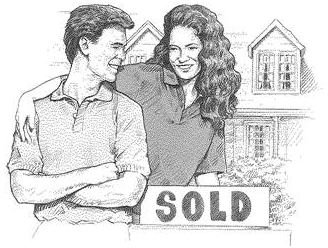 visibility to attract street traffic and a convenient location for the area it serves.
A multi-line phone system is a necessity as well as a dedicated server and high speed broadband internet access. Since fast and reliable data is vital, a T1 internet connection is recommended since it is an always-on dedicated line. DSL and cable can be utilized, but they are shared lines and subject to disruption.
A professional appearing and feature rich website is also a critical component of the successful real estate business. This includes a customer pathway to local MLS access, featured properties that are the company's own listings, detailed information on the agents and an easy to use contact form.
The website should include brief but interesting articles on local attractions, restaurants and other aspects of the area that would prove helpful to those relocating from another city or state. Avoid the temptation to require a visitor to register before receiving listing details. Most buyers do not appreciate this approach and will leave to find the information they need on a competitors site.
Attracting Customers
There are a variety of ways to attract both buyers and sellers. The real estate industry is extremely competitive so the primary goal of the business owner is to maintain a high profile and professional image within the service area. This includes participation in a variety of community organizations, breakfast clubs, charitable events and other forums that provide access to the public.
Approaching owners who are selling their own homes is another effective way to write listings. Especially if the owner has not had much activity, the real estate agent can present a compelling case for utilizing their services to enhance the visibility of the property.
Perhaps most importantly, the successful real estate business must have specific goals and disciplined marketing strategies that can be quantified to monitor their success. This can be achieved through constructing schedules, tracking leads and encouraging feedback from employees and customers to help improve the process.
The Prosperous Real Estate Company
The question of how to run a real estate business can be answered simply. By learning the craft through education, experience and proper planning, the successful real estate business owner can provide essential services to their community while enjoying substantial financial returns.