How to Run an eBay Business – Tips to Sell on eBay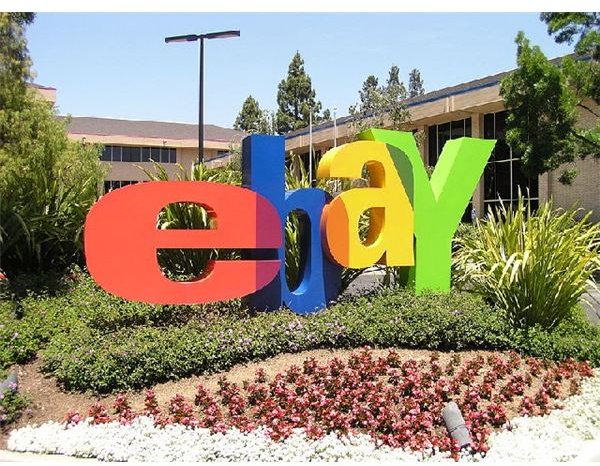 How to Run an eBay Business and Be Profitable!
Wondering how to run an eBay business? The answer can be as simple or as complex as you wish. The answer is simple if you just want to earn some extra spending money. If you really mean "business," this article on how to run an eBay business offers you helpful tips that will enable you to convert your eBay account into a powerful, e-commerce store!
For those who just wish to earn some extra funds, don't think too much about how to run an eBay business. Just open an eBay account and start selling those old attic, basement, and garage items you no longer need or want.
Note: Whether or not you're serious, your eBay seller reputation does mean a lot. A negative review may cause much damage to your reputation and leave a long lasting impression that will keep customers away. Be honest and try to avoid anything that may bring you a negative rating. The following tips on how to run an eBay business will help you avoid negative ratings while making profits.
Image Credit: eBay by Steve Arnold Wikimedia Commons
How to Run an eBay Business – Tips to Sell on eBay

The most difficult part of running an eBay business is what to sell. You can spend weeks deciding this alone! These tips to sell on eBay will help you get started with profits.
Understanding eBay: You probably already know that you can open an eBay account and list virtually anything for sale. I suggest spending some time on eBay's rules and regulations. There are plenty of "ifs and buts" that you can't understand unless you take the time to thoroughly review and understand them. For example, eBay says that it doesn't charge anything for the first ten items you list. However, if you're listings contain frames, decorative material, or you make them featured listings, you will have to spend some money for those extras. Plenty of other hidden rules may exist. Understand all the rules by both reading and listing some products to aid you in obtaining a better grasp on how eBay works. In this step, list only those items that cost you nothing because you're probably not sure which things will sell and more importantly, you are in the eBay learning stage.
Know What to Sell: Spend some time on eBay to see what is selling and what is not. Utilize their "watch this item" option to help you gain a better understanding on bidders and how bidding works. Play with bidding but don't bid so high that you win and need to buy the product. If your bid is accepted, and you don't buy the item, you'll get a negative rating. The most common items that sell worldwide are jewelry and electronics. There may be deviations per region to this rule, however.
Create a Seller Portfolio: A good portfolio gets you a strong customer base. Create a seller portfolio in the business infancy itself. You can add your achievements as you succeed. To create a seller portfolio, read other portfolios to help you create your own. Because you want to make it big and be a presence on eBay, I suggest you use an effective company name (as a proprietary or LLC). Ask other sellers questions on listing tips. Choose sellers that are not in direct competition with your listed products.
Learn to Describe Items you List: This again calls for some research. Check out different products and their descriptions. See how the experienced sellers are presenting their items, including images. Copy and paste some product descriptions to help you write your own, but never use another sellers exact wording..this can bring complaints and again, negative ratings.
Build Trust: Trust is everything when it comes to new sellers. You may have to wait until you get ten stars or join SquareTrade, an online buyer protection group.
Finally, be Flexible: Start your listings with eBay Auctions (don't use "Buy It Now" option initially). Keep a reserve amount equivalent to the cost of item. Be loyal to your shipping agencies as well. They will sometimes offer discounts if you ship consistently to various buyers.
The above tips to sell on eBay require good patience. Consider yourself in the learning phase first while you research other seller methods. This research will be invaluable to you once you're ready to list your first item. If you want further advice on how to run an eBay business, please feel free to leave a comment below. I'll be happy to help you get started!
Image Credit: Auction It Logo Wikimedia Commons