Business Management: Tips on How to Run a Successful Sandwich Shop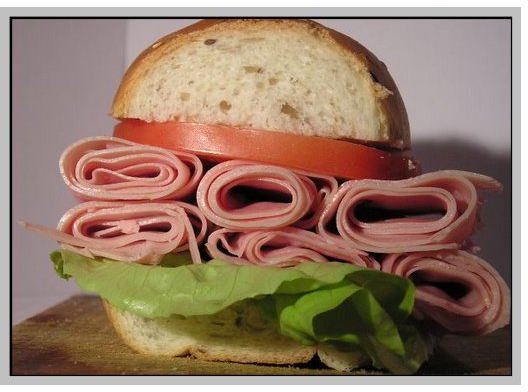 Sandwich Shop
The daily operations of a sandwich shop need special attention because they will determine how long the shop will stay in business. However, keep in mind that a sandwich shop should not only sell sandwiches but other selections too, like fries, pasta and drinks. In starting up a business like this, you should survey your location first to make sure that it is a high-traffic area which could translate to a high customer turnout. Once you get the business up and running, good quality service and great tasting foods will ensure your customers' loyalty.
If you already have an on-going food business or just planning to have one, the following are some helpful tips on how to run a successful sandwich shop.
Keep Your Customers Happy
Sandwiches will always be an option for people who are constantly on-the-go for its convenience. The target market for sandwich shops is limitless in potential so you need to grab the attention of these people. Give people a reason to continue coming back for more by offering a variety of sandwiches and continually expanding your menu choices. Also, make sure that your menu includes food that caters to people from all walks of life – from young to old, male and female, meat-lovers and vegetarians. You may want to read more tips for great sandwiches.
Talk to your customers and ask them what they want. This way, they will feel that their comments and suggestions actually matter to you. Most importantly, train your staff to be courteous and friendly. Your customers would not want to deal with cranky people.
Finally, remember to keep your sandwich shop clean and provide adequate seating areas because people keep coming back to a place that is tidy and comfortable.
Be Good To Your Staff
Successful food businesses do not rely on customers alone but also on the staff that prepares the food, maintains the place and takes care of every other minute detail. Treat them well by paying them right and by providing them with the employee benefits they ought to have. Set realistic expectations from them and always keep the communication lines open. Solicit their suggestions and listen to them to make them feel that they are a part of the team.
Keep in mind that happy and contented workers will make your customers happy and contented as well. The satisfaction that they get in the workplace will reflect on how they deal with people. And of course, this translates to good business for you. Treat your employees well and they will deliver the goods for you.
Be a Hands-on Manager
Be informed about everything that goes on in your business, such as the important details about purchases, maintenance and inventories. As a good manager you must always know what is going on in your sandwich shop whether or not you have delegated these tasks to your staff. This will help you avoid business troubles in the future.
Always be on the lookout for something new. Your competitors may be an excellent source of information regarding new market trends. Keep up with them by constantly exploring other areas of great potential for your sandwich shop.
Advertise
Invest in good advertising because this will help you reach a good number of people who are potential customers. Invest in radio or print advertisements which are more cost effective as compared to television and billboard ads. You may also want to offer special discounts or freebies, like free coffee refill, to entice people to come to your sandwich shop regularly.
Learn how to develop a good advertising budget to determine how much you should spend on this.
Reference