Tips on Selling Ideas to Business Owners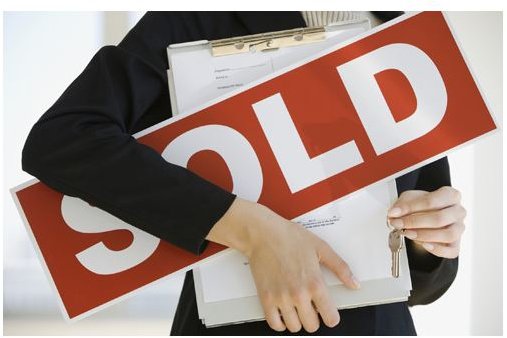 Eureka! You Have an Idea!
You already have your idea whether it's a new service or product but do you have a plan? Not a business plan but a presentation plan? You must be able to demonstrate your product or service to entice the entrepreneur that he or she will be able to sell and make a profit from your idea.
Business owners are a funny group of people, especially if they feel confident the products and services they already offer are good enough. So how do you change their mind?
Start With a Plan
You probably already invested a lot into your new and innovative business idea and now you'll need a great plan that includes actual and accurate examples on how the business owner can make money. Simply showing your product or service with no set pricing or cost structure is not enough.
When selling ideas to business owners you need to cover every aspect from how fast you can get the product or service into their establishment, how much it will cost the business owner, and how much profit they'll be able to make.
Business owners have upfront personalities and will also want to know how much you are going to make on your business idea so if you want their business ensure you get it by being open and honest.
Use budget examples, diagrams, charts, and even current customer testimonials to help you close the deal.
Setting the Stage
Just getting the time to sell you idea to a business owner can be tough. Getting the proverbial foot in the door is often your biggest obstacle. As a business owner myself, I tend to tell my staff, "I don't want any sales calls." If you're hearing this a lot, how can you even sell your idea if owners won't even meet with you? Here are some ideas that will work:
Send a Sample – It's easy to obtain the name and address of the business owner so send them a sample of your product. Make sure to include directions, how much the business owner can expect to make, and who target customers will be. If your product is more service oriented, be explicit on how it works and invite them in your literature to try it out.
References – Include references from actual customers with telephone numbers or email addresses. Choose the customers who will back you up and offer current customers an incentive for their participation.
Utilize the Second-In-Line Person – If you simply can't get the owner's attention, why not shoot for the person closest to the business owner? This could be a partner, a spouse, or a sales associate. Invite the person to lunch to discuss your product or service and treat them as if they were the business owner or decision maker.
Give It Some Time – Often selling ideas to business owners means giving them some time to analyze your product. Give them ample time to test it, try it, and see if it's something their customers really want.
Be Persistent – This may seem like an oxymoron, especially since you have to give the business owner time to test your product, however, if you drop the ball totally, you'll never make your sale.
Split the Profit Days – If a business owner is holding an open house or remote broadcast at their establishment, ask if you can set up a booth and split the profits from the sales you make. Nothing will sell your product more than having the business owner see it in action.
Training – Offer to train the owner's staff on how to use the product and sell the product. Do this as a free service; never charge for your time.
Closing the Deal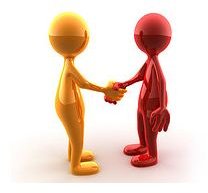 Once you've closed the deal on selling ideas to business owners, make sure you have an effective and binding contract on how the product will be delivered, how you will be paid, and include arbitration or mediation clauses in case a conflict occurs between you and the business owner. Enlist legal council to help you write this agreement, especially if you have no experience in agreement or contract law.