Best Tips for Business Open House Ideas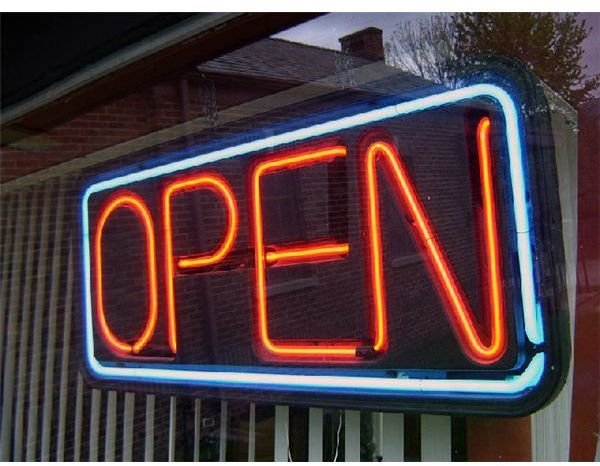 Why an Open House?
Whether you're a new business owner or an old hat in the business world, your company can reap the benefits of holding an open house. Not only does it attract interested consumers, it allows you to showcase your products and services to gain new customers.
Simply advertising an open house event and handing out balloons and hot dogs will not be successful. Business owners need to use some ingenuity in order to ensure the open house has done its job and worth the effort and expense.
Effective Open House Ideas
Before you develop a plan for your open house, consider the type of business you own. If you own a service business your event should be geared toward demonstrating or educating attendees about your service. If you sell products, you want to offer the best opportunity attendees to touch, see and feel your product.
Here are some business open house ideas for both product and service related businesses:
Demonstrate – Ever notice all those people at home shows and state fairs crowded tightly around an interesting demo of a product? Demonstrations are probably the best way to help consumers understand why your product is better and offers ample time to talk about pricing, discounts, and special offers. If your public speaking skills aren't the best, try hiring a professional pitcher or see if any of your staff possess the talent of pitching. Make sure you hold more than one demo to ensure all visitors to your open house get a chance to attend.
Use the Crowd – People love personal attention so use that to your advantage during your open house. Invite an attendee to help you demonstrate, wear, or try your product or service. Make it fun by connecting with the user.
Forget the Chips – Chips and hot dogs were once a good idea for an open house, but not so much anymore. Savvy people want wine and cheese and a variety of appetizers. Limit the amount of alcohol or if wine isn't your thing, buy flavored waters and unique beverages. Skip the hotdogs, chips, pretzels, and sodas.
Use Holiday Seasons – At my car dealership, every Thanksgiving season, we cook tons of turkey, mashed potatoes and veggies and invite customers and potential customers in for a day of food and chat. This always gains new customer interest because it's inside our store. If you're not a great chef, consider having the event catered.
Don't Forget the Kids – It's easier than ever now to find people who provide specialty services just for kids at open house events. Find storytellers, face painters or see if your local toy store would be willing to stop by with the latest and greatest toys on the market; sort of a dual open house event. Do include kid-friendly snacks that are healthy.
Give Something Away – You can do this two ways. Offer free services to the first 10 attendees or hold a free drawing for a product or service. If you opt for the free drawing route, make sure your raffle tickets have a space for telephone numbers and an email or snail mail address. Use those collected addresses and phone numbers to make contacts after the event.
Set a Budget – Take the time to really design your event and set a budget. If you don't create an open house budget, you may find you spent a lot more than you intended.
Using Community Members, Seminars and Advertising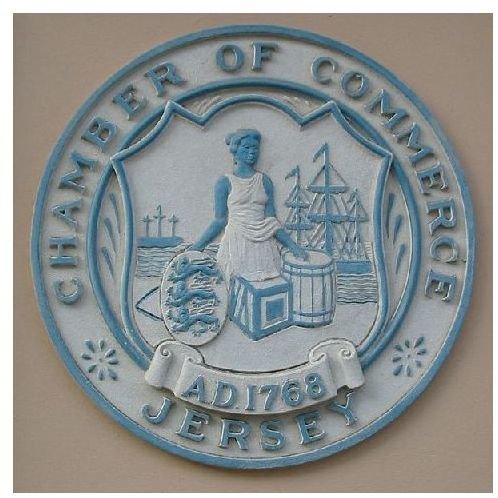 Along with basic business open house ideas, consider getting your community involved or using a remote broadcast. Seminars and how to tips are always welcome and never forget to advertise your open house event.
Use Your Chamber of Commerce – If you're a Chamber of Commerce member, ask them to advertise your event to other members on their website and newsletter. Invite chamber members to stop by and mingle with the crowd.
Local Celebrities – Even small towns have local celebrities that a crowd wants to see and meet. Seek out local radio and news personalities to come to your event. Often, local celebrities won't charge for a visit, however, keep in mind that some do depending upon their popularity and schedule.
Remote Broadcast – You will have to pay for a local radio station to come to your open house for a remote broadcast, but it's a sure way to pull in a crowd of people.
Include a Free Seminar – These don't have to be long and boring seminars. In the car business, when we hold an open house, we hold seminars on how to understand your credit score or how to improve your credit score. These can be in a group forum or one on one. Make sure you post times and the availability of your staff for one on one tips at the entrance to your event.
Advertise It – People need to know in advance about your open house. Use radio and print ads with the promise of discounts, raffles, and giveaways to entice people to your open house.
Open House Opportunities
Once you've held a successful open house, that doesn't mean you're done. Sure the crowd might have been large but you need to follow-up with attendees to implement your business turn-around idea. Send out thank you post cards with discount offers on your product or service. Cold calling to attendees is also effective and is a great way to initiate a customer/business relationship. You as the owner and your sales team should personally thank people for attending. Mingle and speak to the crowd during your open house and ask the tough questions. Find out what customers want and utilize their ideas at your business.
These business open house ideas will be effective but only if you follow-up and connect with your current and potential customers to build a loyal client base.