Most Profitable eBay Business Ideas - Power Sellers, Drop Shipping, Cars, and Luxury Items

Power Sell
One highly profitable eBay business idea is the concept of power selling. eBay takes several things into consideration when determining who power sellers are; but for the most part, it doesn't really matter if you have power seller credibility, as long as you are making the amount of money that you are shooting for. A power seller badge is a nice thing to have on your seller profile, as it may help more buyers to trust you. However, it's not necessary. The real concept of power selling is simple. Sell a high quantity of goods distributed throughout a limited niche.
A good eBay business idea for power selling is: sell items that you can make a decent profit off of individually. Most of the time, these are electronics items. For example, Apple computers tend to keep their face value and stay at least somewhat close to their original price (60-75% of original price).
If you are power selling items that go for $5.00 or less, there is a lot less profit to be made off of each individual sale. To be successful at something like that, you need to sell thousands of items a month.
Most eBay power sellers do not ship the actual items themselves. Rather, they use drop shippers to ship items. These sellers are nothing more than affiliates of another company. They do not keep all of the profit that is made off of each sale. Rather, they get a percentage. This is how the majority of power sellers operate. This can be anything from telecommute power selling for a company across the country, to going down to your local PC shop and helping them sell their items on eBay for a cut of the profit.
Now that you have a basic understanding of power selling, the rest of the article will focus on some good ideas for niches and specific items to sell.
Sell Luxury Items

Luxury items can bring you maximum profit for only selling a couple of items. For eBay, luxury items can be anything from Rolex watches to Louis Vuitton women's hand bags. Here are some other notable brands that can bring a lot of money with only a couple of sales: Audemars Piguet (watches/jewelry), Gucci (handbags/shoes/apparel), Burberry (apparel), Dolce & Gabbana (apparel/sunglasses/handbags/shoes), Jimmy Choo (shoes), etc…
Luxury items are difficult to obtain in many parts on the United States and the world; but if you can find a drop shipper, affiliate, or other way to obtain these brands, the profit margin is there.
Sell Cars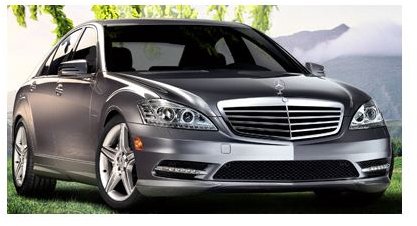 Chances are good that you are not going to be able to acquire a stock of automobiles to flip on eBay. However, many car dealers and other auto outlets are yet to make their web presence known. Thus, you may be able to strike a deal with some surrounding dealerships in your area. Perhaps a percentage of referred eBay customers? A higher percentage for direct buys from eBay? Either way, the profit for selling cars on eBay is high.
If you can get your hand on some rare automobiles, the profit potential is extremely high, given that you can get the automobile for a sellable price. With some rare cars, you can make up to $10,000 in profit off a single sale.
Other Items
This article only covers a few among thousands of profitable eBay business ideas. For the most part, the rarer the items that you are selling, the more profit you can make per sale. This is how people make a large amount of money on eBay. Chances are good that you will not have the quantity of items to sell yourself. However, most big eBay sellers consist of an eBay guru working with a company, in order to help it sell items. Thus, the eBay seller receives a percentage.
Enjoy this article? You may also be interested in:
Work From Home Tutoring Business
Advertise by Selling Branded Items