How to Run a Game Store - Tips on Starting a Video Game Business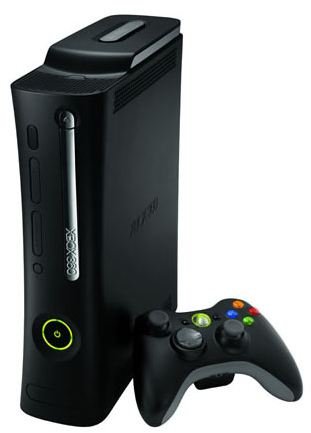 Learn the Ins and Outs of Video Gaming
If you open a video game store, you will meet all sorts of customers. Some of them will be casual gamers who play their XBox every once in a while. Others will be hardcore gamers who own every gaming console known to man. These hardcore gamers are the types of people that often buy a new XBox, Playstation, or Nintendo product as soon as they are available and some gamers even build their own gaming PCs. The hardcore gamers will be your best customers. Thus, it's best to educate yourself on all aspects of video gaming. When serious gamers visit your store, most of them will know exactly what they want to buy. Other shoppers include casual gamers who may stop by just to check out the games and see if there is anything that sparks their interest. In times like this, customers will likely ask you for advice on what games they should buy, whether or not you have played a certain game, what your opinion is on a game, and technical specifications or requirements for certain games. If you are prepared and have effective answers for them, they are more likely to trust you and will probably purchase a game. Understanding video gaming is a must tip on how to run a game store.
Learning the ins and outs of video gaming is a very important element if you intend to open and run a game store. Luckily, learning these ins and outs, and educating yourself on games, is not difficult. In fact, it's a very fun thing to do. Mainly, you have to do a lot of game testing yourself so that you have first hand experience with the most popular games. From there, you can give customers solid opinions on which games to purchase, whether a game is good, and which games are appropriate for different age groups.
Hiring Staff Members
Most likely, as your video gaming store grows, you will need to hire some employees to aid your customers during busy hours. As we mentioned above, it's crucial that you know the ins and outs of gaming. Alternatively, it's also a strong benefit if your employees know the ins and outs of gaming. This way, they will be able to assist customers just as you would and won't have to come to you for questions about games. Make sure you conduct good employee interviews and ask about their video gaming knowledge before you consider hiring them.
Dealing with Customers

The rule that the customer is always right applies to running your own game store as well. However, you need to make sure that customers don't take advantage of you. Use fair judgment when doing things like accepting returns, providing discounts, but keep in mind that it's still important to make sure your customers are happy and will be repeat customers. Create a good customer policy and be consistent when using it. Try and treat all of your customers the same whether they buy one video game or ten.
Managing Games, Inventory, and Values

Part of knowing how to run a game store is knowing how to manage your video game inventory. You may need to do some market research to find out which games are the most popular, how much inventory you should have on hand, what prices to charge based on your competitor's pricing, and learning how to choose good vendors that can supply you with needed games quickly.
To be successful, you will need to keep the most popular video game titles in stock at all times. Learn how too much inventory can make or break your business, especially if you have inventory that doesn't sell. After the game loses its initial value and becomes less popular, you may need to sell the remaining stock of the game for less than the original value. Plus, when initial demand for a video game decreases, this can lead to a reduction in overall profit. Work with your vendors and suppliers to ensure your gaming inventory is always at the appropriate levels.
Don't be discouraged by Big Box stores like Walmart that have a higher customer base due to pricing. You can still make your gaming store popular by adding incentives such as buy two, get one at half price, hold drawings for a free game, and by offering gaming demonstrations at your store. Keep an edge on your competition by knowing all the trends in the video gaming industry.
Use the vendor selection process when popular games such as Halo or Sims release a new title. A dependable vendor is one that will have the games in your store as soon as they are advertised to the public.
Lastly, find out how to pre-order games and try and obtain them before their public release date. Die hard gamers will flood into your store to buy a highly anticipated game. Often, the first day a game is released will be the most profitable day of the month for you.
Covering Overhead Costs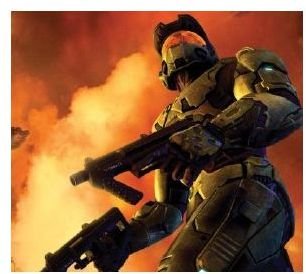 The final part of starting a game store is covering overhead costs. In order for a game store to be profitable, you must forecast sales and make a high enough profit to cover all of your overhead expenses. Seek out suppliers that allow you to purchase games in bulk discounts; especially if a game is a high seller. Even suppliers that offer only low to moderate bulk discounts can help improve your profit margin.
When considering overhead costs, you need to make sure that you can pay the rent, utility bills, employees, and other expenses on time each month. To cover overhead efficiently, you will need to track the game store heavily for the first six months and analyze how much profit you are actually making. If you have obtained a loan for startup costs, remember, that will only go so far and making monthly payments back to the loan company should also be included in your overhead expenses. By analyzing your revenues, expenses, and profits you can adjust different variables such as quantity of games you keep in inventory, make smarter decisions on which games to purchase, and price adjustments. The most important part of starting a game store is keeping it open. Thus, you need a steady flow of customers to stay competitive.
When considering how to run a game store, explore things like inventory control, customer satisfaction, overhead costs, hiring the right employees, and keeping the most popular video game titles in stock.
Enjoy this article? You may also be interested in…
How to Start a Tee Shirt Business
Starting a Home Based Tutoring Business
Advertising by Selling Branded Products