Top Name Ideas for Dog Related Business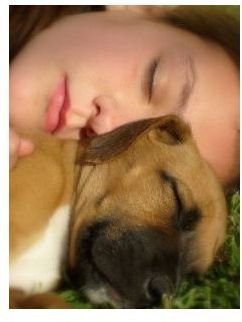 What's in a Name?
That is according to Shakespeare. A business name, however, is very important. It is your identity; it is also that what you want your customers to remember about business venture. Business names are equally significant. It is a factor to its success or failure and should be one of the primary considerations in starting a business. If you are planning a dog business, take time and effort in searching name ideas for dog related business. Keep in mind the importance of branding your business and creating effective business logos.
Importance of Good Business Names
A business name is the initial picture projected by your company. It is what your clients recall after they receive your service. The name will either attract or repel your consumers and it contributes to the desirability of your business.
Dog Related Business Ideas
Dog is man's best friend; it is no wonder that so many dog-related businesses are so popular and profitable these days. Before you look into name ideas for your dog related-business, consider these innovative business suggestions:
Dog website
Pooper-Scooper Service
Pet Photography
Dog Clothing and Accessories
Dog Day Care
Dog Walking Service
Gourmet Treats for Dogs
Dog Bakery
Dog Breeding
Tips in Choosing a Good Business Name
Here are some useful tips on how to choose your business name. To easily attract customers, it must be an unforgettable and provocative name. In order not to mislead clients, it should say what your business is offers. For legal matters, it should be rare and uncommon. A good business title is a name for all seasons that your business will not outgrow; can be branded; not yet used by any other business; and can be easily trademarked.
You may want to read the steps required in applying for a business name for more information.
Qualities of Good Name ideas for Dog Related Businesses
Easily recalled is one important quality. The name must neither be too elaborate or lengthy. Generic or proper names are poor choices. Innovative spelling might lead your customer to your competitor.
It paints a clear picture of your business. Business names must have the ability to portray what your company does and the services offered. It must be able to produce positive images of how customers will benefit from your service. Exotic names may result in negative or confused prospective clients.
It is simple and straightforward in referring to its service. There is no double meaning or other implication. No hidden agenda.
Extraordinary and uncommon but its name rings a bell. It has no intention to deceive or exaggerate.
It brands your company. It follows all the requirements of a good name. This is an essential quality to be expressed in your name ideas for a dog related business.
It is original meaning it is not used by other businesses. Check name databases at your local corporation commission for uniqueness.
Trademark-able. Your business name has this quality if it is rare, has a clear description, and been unused by others. You can register your trademark for a fee.
Whatever you decide for your canine venture, using these guidelines will go a long way in name ideas for your dog related business.
References
Business Ideas - Smallbiz.com
Pet Business Ideas - Petbusinesscentral
Morgue File Free Photos - Morguefile.com