Business Costs Savings Ideas: Learn Some Easy Ways to Save Money on Your Business Expenses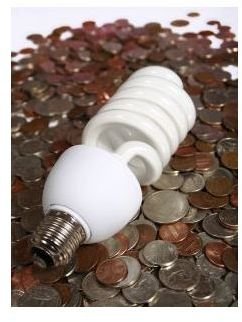 Small Business Expense Control
Controlling expenses is certainly something that every entrepreneur is concerned with. While every company is different, there are certain things that every small business owner should consider doing when brainstorming for costs saving ideas. Here are a few expense control ideas that you may find to be useful.
3 Ideas to Get You Started
1. Review Services for Usage
Look at the services that your company uses and determine if the cost that you are paying for each one is truly a necessary expense. Office equipment leases and service contracts can be quite expensive, and may not always be necessary. For example, if you still have a paper fax machine, are you paying for a dedicated phone line? With taxes and fees, there's a good chance that this is costing you about $40 per month, aside from the paper and toner expenses. Depending on your fax volume, you can subscribe to an electronic fax service for as little as $10 per month.
2. Barter with Other Entrepreneurs
Think about whether or not there are people in your professional network that you may be able to help, and who may be able to assist you in return. If there are people that you have good relationships with who offer products or services that you need, and who may benefit from what you have to offer, it's very possible that you can enter into beneficial barter relationships. For example, if you offer accounting services and you need continuing education credits to maintain your certified public accountancy license, consider trading a certain amount of bookkeeping or payroll processing work for continuing education classes with a continuing education company in your professional network.
3. Utilize Temporary Workers
If you're like many small business owners, there are times when you need help and times that you don't have enough work to keep employees busy. Instead of hiring people to work with you on an ongoing basis, utilize the services of a temporary worker staffing agency when you need an extra pair of hands (or several). While you may pay more per hour when you use an employment agency than if you hire people directly, you are likely to save money in the long run. After all, you only pay temporary workers for the hours that they work and you don't have to make assurances of a certain number of hours of work. The agency also handles workers' compensation coverage and the employer's share of the payroll taxes.
Get in a Cost Savings Mindset
These are just a few ideas to get you in a "cost savings" mindset. If you want to run an efficient business, you need to review where you are spending money very carefully, making certain that each expense is necessary and that you are getting value in return for every dollar you are spending. Just because you have always used a certain company or subscribed to a certain service does not mean that you should continue to do so. Look at your expenses as if you were an outsider and fairly evaluate which ones really make sense and which ones need to be adjusted.
Resources
References:
Image Credit: Sxc.hu (kwod)