Run a Computer Repair Business - With or Without Financial Investment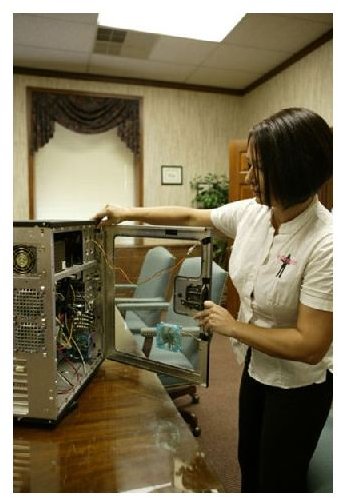 Computer Repair Businesses – Franchises With Substantial Investments
There are two methods to start and run a computer repair business so that you do not fail. Let's cover the costly method first.
You can go for a franchise of any renowned computer company such as Data Doctors. Many companies will offer you a franchise at a yearly cost plus a one-time fee. They let you use their name, provide advertising tools, and sometimes, even train you on how to run a computer repair business. The more famous brand you select, the more investment you'll need. You will have to work efficiently and be profitable in order to recover your investment. Once you open your franchise repair business, one of the easiest ways is to approach corporate businesses and pick up annual maintenance contracts (AMC). As you already have the tag of a famous brand, you do not need much advertising. Still, you will have to inform people about your location. Using inexpensive marketing tools will help. Make your own brochures or hire college students for marketing purposes. Often they are willing to work at lower costs. Once your franchise compute repair business grows, you may have to hire an assistant so that you do not lose calls or customers when you are out in the field.
The franchise business method is for people who are willing to invest substantial funds. The other method is easier. You may start this business part time and expand as you profit. The next section deals with tips on how to run a computer repair business that doesn't require much investment.
Computer Repair Businesses With Little Investment
You can start a computer repair business with the knowledge you already possess. Because computers, including PCs and laptops are changing all the time, use the knowledge you have to learn as you go. Keep your computer repair education current so you are able to tackle any situation.
The first thing you'll need to do is some networking. Ask friends and family members to refer you to known business owners and other clients. Once you build a client base, utilize that base to build a larger referral customer base.
Coming back to the basics on how to run a computer repair business without much investment, start it from home. Whenever possible, do not take the computers home for repairing. Instead, repair them in front of your clients. Most people are not comfortable leaving their computer at a repair shop and you'll gain customer satisfaction immediately if repairs can be performed on-site. You will also be able to talk to the customer - thereby building goodwill, which is the most important component of any business. The customer will not only call you in future, but will also refer you to others.
The next thing you need is business cards with a good contact information, especially a cell phone number. If you provide a cell phone number, you can avoid the need for office assistants. A mobile phone will allow you to pickup the next order during a repair process while with a client. Your mobile phone will also allow you to call other technicians when or if you need advice or help.
Never leave the house without your business cards and try to give them to as many people as possible. This can serve as your primary mode of marketing. People often approach cyber cafés when their computers are not working. You may catch hold of the owners of local cyber cafés and offer them compensation per order they fetch you. In my case, I contacted only one cyber café where the owner referred me to customers almost every other day. Other than these, you may list your computer repair business in free online yellow pages. If you wish, you may spend some money on cheaper advertising methods such as classifieds in local newspapers and magazines. Just list the services you offer and provide your phone number. State exactly what you do but keep it simple to avoid the cost of lengthy ads.
Finally, to run a computer repair business without much investment, you may approach different organizations during slow times and meet with office managers to inform them of your door to door computer repair service. These tactics will eventually pay off and you may build your own brand if you work consistently to achieve success.
This post is part of the series: Top Business Startup Ideas
This series intends to offer you the best business startup ideas in different fields. For example, it gives the top business startup ideas in the fields of green computing, Internet based businesses, and more. It also provides information on the best places to start a business.