Learn How to Start Your Own Garden and Produce Business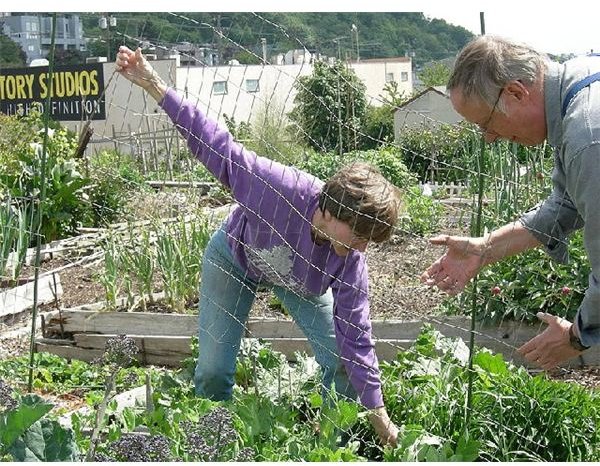 Start With the Basics
If you enjoy gardening, you probably know what fruits and vegetables will grow in the area where you live. Your efforts each season have garnished some of the best produce around and you're friends and neighbors seek out your offerings. Why not start your own garden business by utilizing the talent you already possess?
Before You Begin
Your gardening skills mean you already know the type of garden is best suited for your area, whether it's raised beds or a conventional gardening setup. Beyond that, there are important garden and produce business ideas and tips you'll need to consider.
Make a list and tackle each of the following:
Competition – Find out who your competitors are and what your market area seeks. Visit other home gardening businesses, chat with owners, and sample their wares. Consider what you'll do different.
Define Your Business – Beyond selling your vegetables and fruits, do you plan on offering other items such as gardening classes or gardening tools? Maybe you want to sell seeds as well. Write down everything you plan to sell or offer. Include where you will get inventory supplies and if you decide to offer classes, design a class schedule.
Business Budget – Consider what expenses you will incur when starting your garden business. If you need to build a bigger garden, what will it cost? How much will supplies and other gardening inventory cost you? Design an effective startup business budget.
Profits & Pricing – Next decide on what prices you will set based on your market area. Set realistic goals on what you can expect in profits and compare those profits to your expenses.
Funding – Do you have enough funding for your business or will you need to apply for a bank or SBA loan?
Gardening Business Essentials
As you begin to build your business, you will also need to consider:
Insurance – Speak with a local insurance broker on what insurance policies you may need in case of bad seasonal weather, damaged inventory, and business liability coverage.
Promotion – How will you promote your business? If you plan on a home-based business, how will customers find you? If you plan on trekking your produce to local farmer's markets, do you need a vehicle and insurance for that vehicle? To advertise, you can easily make brochures and business cards on your own initially. Once you're up and gaining customers, consider a local print or radio ad.
Sales – Analyze your sales in the beginning months of your gardening and produce business. Ask for customer input on what they'd like to see. Is there a gardening class you can offer that people are requesting? Think of everything you can sell or offer to help your business grow. Consider customer discounts and how you will deal with dissatisfied customers.
Vendors – You will more than likely need seed vendors, supply vendors and even book or class material vendors. Seek out vendors that are willing to offer you discounts on bulk purchases. Rely on your vendor relationships to help you manage inventory and suggest new products.
Setting and Analyzing Goals
Finally, as you manage and run your business, you need to compare goals set to actual dollars made. Learn about cash flow management and how it can make or break your business.
If you find you need a little mentoring, find out what SCORE, a division of the Small Business Administration can do to help you.
The best garden and produce business ideas are planning ahead and constantly analyzing your business and knowing when to ask for and seek help. Evaluate your business from time to time and always utilize customer input to help your gardening business grow.