Do You Need Employee Dishonesty Insurance Coverage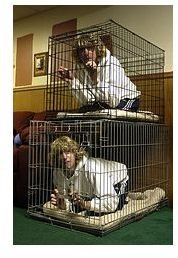 What Is Employee Dishonesty Insurance?
Employee dishonesty insurance can seem confusing if you try and research it on your own. There are employee fidelity bonds, crime coverage, and the standard employee dishonesty coverage. Are they all the same? I asked Jolene Weinzetl of Brown & Brown Insurance, one of the top 20 insurance companies in the US.
Types of Protection
There are basically three dishonesty policies a business owner can purchase separately or add as a rider to their business liability insurance:
Fidelity Bond – If your business utilizes an outside janitorial service or other outside services and an employee of that service company steals from your business, a fidelity bond is considered what is called third-party coverage. This can help you recoup the loss of theft from an outside source.
Crime Coverage – Most insurance brokers will recommend adding crime coverage to your business liability insurance. Basic coverage is usually set at $25,000 to protect and indemnify you and your business in the event an employee steals or embezzles from the company.
Employee Dishonesty Coverage – For businesses with proprietary information, confidential records, and other secure documents, a separate employee dishonesty insurance policy may be needed in the case of theft of information, customer information or employee theft and embezzlement. This separate policy can be set at higher limits and helps to indemnify you and your company against lawsuits from customers as well as obtaining a legal defense for you to recoup monetary loss from employee theft.
Set Some Internal Controls
Any business owner that utilizes outside sources or has employees should consider purchasing some type of employee dishonesty or crime coverage. Beyond that, to avoid theft and embezzlement, keep these tips in mind:
Audit – Create controlled audits from time to time, especially if you keep confidential or proprietary information on-site. Your audits should also cover bank and cash accounts where an employee may have access.
Employee Handbook – Make sure your employee handbook contains a clause that any employee who is charge with company theft will be immediately terminated as well as a confidentiality clause.
Cross Audits – If you rely on one person to make deposits and reconcile your bank accounts, you may be setting yourself up for theft. Consider cross audits from department to department.
Inventory Audits – Businesses with large amounts of inventory should utilize an outside auditing company to perform a controlled audit at least once a year.
Accountants – Your accountant can help you identify areas where cash, inventory, or other information may be missing or unaccounted for, so utilize their services.
Why Employee Dishonesty Occurs
The Association of Certified Fraud Examiners or (ACFE) estimates that businesses can lose between 6% and 7% of total revenue from employee dishonesty and theft. That's a lot to take from your bottom line. Most employee theft occurs for one of three reasons:
Unhappy Employees – Employees who are unhappy with their job duties, their co-workers or supervisors consider theft a way of "getting back" what they deserve.
Economy – If an employee is not good at personal money management, the thought of stealing cash to survive may seem like their only option.
Accessibility – If cash, equipment, or inventory is there for the taking with no security or controls, it's much easier for an employee to steal or embezzle.
Summing Up Employee Dishonesty Coverage
The cost of employee dishonesty insurance coverage will depend on the type of business you are in as well as the area where your business is located. To be safe, Jolene Weinzetl of Brown & Brown Insurance suggests making an appointment with your insurance broker to make an informed decision on the type of employee dishonesty coverage you need. Having this type of insurance in place can go a long way in protecting your company, you, and your assets.