What Are the Top 10 Business Idea Strategies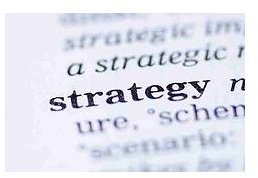 What Are Business Strategies?
Think about your business and how your vision made it a reality. You worked to fund, open, and manage your business but what's the next step? This is where business idea strategies come in. Think of them as using strategic ways to expand, garner interest, and be tops among your competitors.
Implementing the 10 Best Business Idea Strategies
Whether you sell a service or a product, have employees or are a sole proprietorship, use these business strategies to help your company grow:
Incentives – Incentives are positive tools that can be given to yourself as the owner, your employees, and your customers. They can include anything from bonus dollars to promotions to discount days. Make a list of the types of incentives you think your profit budget can handle.
Market Research – There is a lot to be said about market research. When you began your business, you sought out what competitors were doing. Market research shouldn't stop once you've opened your doors and gained customers. Revisit your market and your competitors and find out what they are or aren't offering and take advantage of your research.
Creative Inventory – Have you been selling the same inventory for years? Sure, loyal customers want what you have, but what about new services or products? Work with your vendors or suppliers to help your inventory be more creative and attractive. Make a budget on what you can spend on expanding your product or service.
Innovation – Being the first at any offering in the business world will guarantee consumer interest. Even if you can't reinvent the wheel, you can find ways to be more innovative in what you offer. Put a twist on your product or service and try thinking outside of the box to find innovative ways to sell more and make more profits.
Sales Tools – How fresh are your selling skills? Do you rely on selling the product, yourself, or a combination of both? Analyze your sales and your sales team often. Take advantage of selling tip seminars to stay on top of your competitors. Find the best selling tools for your business and use them.
Branding – Is your business branded? Do you know the importance of branding? If you've never gotten around to developing a business logo, now is the time. Do your radio and print ads explain who you are and what you do? Use your advertising reps to help you come up with campaigns that are yours and yours alone.
Revamping – Often, a little revamping in the store can go a long way. If you've never moved your displays, work areas, or inventory, try it. Your customers may see your business in a whole new light if modest changes are made and a fresh coat of paint is applied.
Group Advantages – Franchised businesses use 20 groups to help them succeed. These are a compilation of same-type business owners who meet and discuss future trends and past failures. Twenty groups can be effective for the independent business owner as well. Connect with your competitors in organized business meetings to help gain knowledge for success.
Policy Review – Do you have the same business policies you had when you first started your business? Do all your customers know if they return something a restocking fee will be charged? Consider a policy review and make changes that will attract new customers and make loyal customers happier.
Follow Through – Of the top 10 business idea strategies; following through on your plans may be the most important. Make a commitment to implement your new business plans and review them often to ensure they're making a difference.
Summing Up Business Idea Strategies
If you seek out the top 10 business idea strategies on the Internet, you'll find many. Start with the ideas here or ones that will fit your budget. Not every strategy is right for every business, but the basics listed here can and will help your business grow.