How to Run an Air Conditioning and Heating Repair Business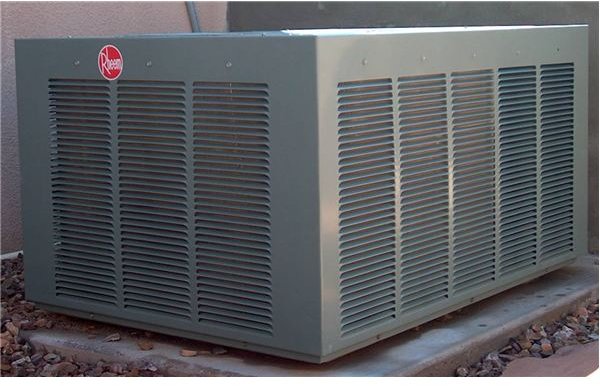 Getting Started in HVAC
An HVAC repair business is most often started by a technician who has learned the trade through previous employment. These budding entrepreneurs hope to capitalize on their experience while building a company that reflects their own style and philosophy.
More often than not, the new business owner is well versed in the operational aspects of the industry. They understand how to diagnosis and repair malfunctioning heating and air conditioning equipment and complete the job efficiently and effectively. Obtaining the proper tools and gauges, purchasing a truck with the appropriate racks and bins is an effortless endeavor for the emerging contractor.
However, in learning how to run an air conditioning and heating repair business, the sales and financial responsibilities of the company are often misunderstood or ignored. These are areas that can ultimately lead to a catastrophic business failure when continually neglected.
The Business Plan
Like every business, a heating and air conditioning company requires a sound business plan. This document serves as a blueprint for the
successful implementation of company's strategies and business initiatives. The business plan should include elements such as market identification, sales strategies, services and product offerings, as well as detailed financial planning and specific methods of execution. Bright Hub offers a number of informative articles that can help in the formulation of a comprehensive business plan.
Job Costing and Pricing
As with any service related business, accurate job costing and an appropriate pricing matrix are critical tools for the air conditioning contractor. There are numerous software packages that provide job costing features as well as inventory tracking, scheduling, employee management and a host of other useful programs.
Flat rate pricing systems offer a simplified solution for establishing consistent prices that are all inclusive. The flat rate job costing method combines materials, labor, trip charges, equipment rentals and any other essential costs that are part of the repair or replacement process. With this method, the installer can quickly provide a price to the customer that is transparent and insures a reliable profit margin on each job.
Vendors
Establishing productive relationships with local vendors is a key element for the successful heating contractor. Prices for equipment and supplies are not static, and the contractor's pay history, purchase volume and loyalty to the vendor all play into this equation.
Vendors will also usually provide valuable free training, attractive advertising programs as well as occasional performance incentives such as trips or merchandise. A productive vendor relationship can enhance a company's bottom line in a variety of ways.
Sales Strategies
The key to a successful heating and air conditioning business is the development of reliable, repeat customers. There are essentially three key areas of revenue generation that should be carefully cultivated.
Regular or emergency service calls occur when there is some type of equipment failure. The peak in service call activity typically follows the first serious change in seasonal temperatures. To some extent, this allows for a degree of sales planning and forecasting, but due to the uncertainty of the weather, it is the least reliable of all the revenue streams.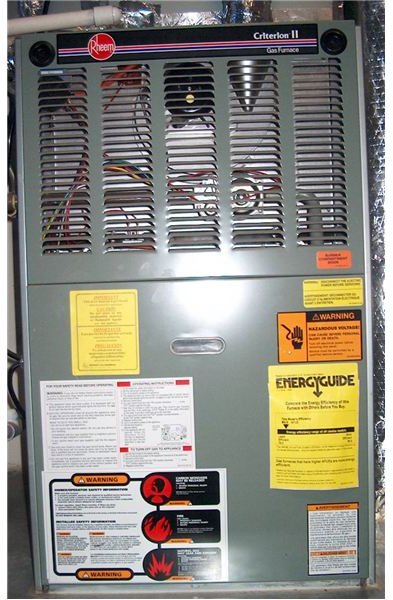 Service call generation is also the most investment intensive. Competition for this business is fierce and often includes high profile print and media ads as well as expensive Internet initiatives.
Maintenance contracts are a lucrative source of potential income and deserve significant attention and strategic sales planning. Service contracts typically incorporate an annual spring and fall inspection that includes equipment diagnostics as well as filter changes, coil cleaning, belt lubrication and the inspection of the system's essential components. Many maintenance agreements also include priority emergency service and discounts on parts and new equipment purchases.
Since the contracts are paid in advance, the HVAC contractor can build substantial cash reserves. Service agreements also provide a reliable and predictable revenue stream during the slowest months of the season.
Every service call regardless of origin should serve as an opportunity to sell a maintenance agreement. Some companies utilize the service technician to offer their maintenance packages while in the home or business, but the more effective approach is for a qualified sales person to make the presentation. Cold calls to businesses are another effective and inexpensive strategy for developing a customer base for service agreements, especially when the air conditioning business is in its initial start up phase.
Add on and replacement of existing HVAC equipment is another important source of revenue for every heating and air conditioning repair company. Either through an advertisement or as a result of a service call, it often becomes apparent that the existing equipment is either too old, inefficient, or too costly to be repaired. In that instance, the air conditioning contractor can distinguish themselves from their competitors by displaying their knowledge of equipment construction, energy efficiency ratings, capacities and other important benefits of a system upgrade.
The Prosperous Heating and Air Conditioning Contractor
The entrepreneur wondering how to run an air conditioning and heating repair business has a wealth of resources available to them through the local Registrar of Contractors. Unlike new construction trades, the HVAC repair business continues to thrive in a challenging economy. An expansive base of existing furnaces and air conditioners will inevitably need repair and therefore will provide a generous revenue stream for the well run business.