Don't Throw Out Traditional Business Marketing Ideas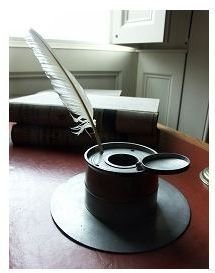 A Good Marketing Mix?
There is a major push for using online business marketing ideas and strategies to grow businesses, which are important and should be included in any marketing mix. However, many small business owners who exclusively pursue social networks, blogs and other Internet marketing tactics are missing an audience that needs to hear from them. There are "old school" business marketing ideas that have worked for centuries, and even major online companies use these tactics to reach prospective companies. Here are some old school marketing ideas that you should incorporate, too.
Letters
Why have so many small business owners stopped writing letters? It's as if it's so "yesterday" to write a personal or business letter. However, one has to wonder why Geico, a top insurance company with well known television and radio commercials, still sends letters. They spend millions on direct mail, because even though it's an old school business marketing idea, it still works.
Your business may not require a mass mailing to local residents, and the cost for postage and to acquire a bulk permit may be cost prohibitive. However, there may be existing customers who you should thank for their purchases. Maybe you have a small mailing list of people who stopped by your booth at a trade show. Thank them and remind them of who you are with a letter. If this is a big step, schedule time to do your first one this month, and make it a point to write at least one letter to send out to a different sector of your audience once a month.
Flyers
Websites, blogs, Facebook pages and Twitter have all taken the place of flyers, for too many small businesses. The perception is that a handyman, real estate agent or a plumber is expected to have a flyer, but most other businesses should be online. If that's your thinking, it needs to change, because using flyers are an effective business marketing idea. For example, if you're a web designer, and your market is likely to eat at the local Chinese restaurant that has a community bulletin board, your flyer should be posted there. Otherwise, you'll miss new and repeat business. Look for places in your local community, such as the grocery store, coffee shop or gym, where it would be a good place for you to market your business.
Business Cards
When was the last time you were handed a business card, outside of a business networking event? Too many small business owners have discarded their business cards, or neglect to order them because they're too busy with online business marketing ideas. Imagine how many prospective customers you lose, just by failing to have a business card. The person you hand it to may not be a future customer, but someone in their network could have been.
Not everyone you speak with will be diligent or care enough to remember to log on to your website hours after your conversation. Even if you send them an email, they might ignore it or it could end up in their spam folder. People tend to hold on to business cards though, and yours should be one of them. Make sure it looks professional, includes all of your contact information and itemizes how you can benefit customers or clients.
Make old school marketing ideas work for you. These ideas will help you beat your the competition, because they probably aren't doing them either.