Learn about Ideas for a Family Owned Business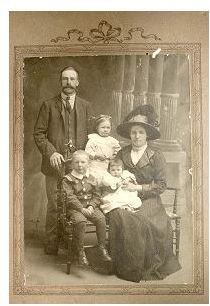 When thinking about ideas for a family business, it's best to consider the skills and abilities of each member, as well as the state of your personal finances. Starting a family business is challenging, yet it truly is one of the best ways to strengthen families, emotionally, mentally and economically. With that said, you may be wondering about your options for choosing the right business. Here are some ideas for a family business you should explore.
Raise and Sell Farm Animals and Chickens
Look around you, and you'll get the sense that many families are seeking ways to go back to the basics. They're re-learning the skills of self-reliance, such as gardening and building structures, and in their quest to be more independent, they're buying and raising farm animals. It's not just rural families either, but urban families are raising what they can (and what they neighbors will allow) in their own backyards. This demand for farm animals requires a supplier, and that can be your family.
Raising and selling small farm animals and birds is a great idea for a family business, if you have enough land to raise them on. However, it doesn't require a lot of land. For example, goats only need 1/4 acre, and chickens require less. These small scale farm animals are needed by families who themselves only have a small plot of land, such as a backyard.
Most children enjoy working with animals, and so will yours. They'll learn responsibility, major life issues when they reach an appropriate age (such as where goat kids come from) and economics at the same time. Sell animals when they're young for others to raise, and sell others when they mature. You'll also have opportunities to sell related products, such as eggs or milk for animal consumption. (Note that it's illegal to sell milk for human consumption without becoming a formal dairy business.)
Online Bookstore
Starting an online bookstore works well for an idea for a family business, if you're a bookworm and are surrounded by a family that's passionate about books. You could approach a bookstore by selling books that don't interest you, based on what you can get for the cheapest price. However, your business won't last long.
To be successful and reliable to your customers, you'll have to be interested in books and be willing to infect others with that passion. This is done effectively online by families who have opened their own online bookstore, or used existing stores like Amazon to sell books individually or as a store.
There are many opportunities to improve your children's academics while making a living this way. Children at very young ages can learn to pack and ship books, and older children can write reviews and blog posts about books. Young adults at home can interview authors for podcasts, edit the recordings and upload them to a website. Determine what your focus is for books, as you don't want to sell everything. Some examples are children's books, college textbooks and Christian family books.
Writing Business
Perhaps your family is passionate about writing more than reading. Why not start a writing business? There are many ways to write for the web and print, and make money together. For example, right here are Bright Hub, writers are paid to write on their area of expertise, and families can work together to produce great articles. Delegate research, writing and editing tasks to your spouse and children, taking into account their abilities. Your children may learn more from working with you on a non-fiction book or a novel with you than they would through taking a writing course. The opportunities for academic and personal growth are almost limitless with this idea for a family business, and if writing is your strength, make it a point to turn that talent into a family business.
These ideas for a family business should get you started in thinking about the ways you can use entrepreneurship as a tool to strengthen your family overall. Schedule a meeting with everyone to discuss these and other ideas, and make this the year you start your family business.