Top Ten Business Ideas for College Students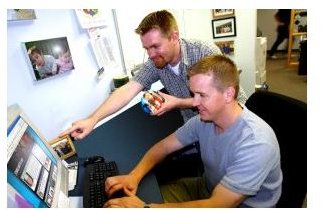 So…You Want to Start a Business While in College?
Starting a business in college can be a great way to gain extra experience before you graduate (or a great way to start your career before graduation!) If you have the will to start a business, you can find a way to keep it going. Before reading any further, you should complete an SWOT analysis. A SWOT analysis (Strengths - Weaknesses - Opportunities - Threats) will help you to determine what sort of business would be best for you to run. For example if you lack strength in writing, then you probably shouldn't run a business involving writing skills. Likewise, if you exhibit great strength in design, then perhaps a graphic design business is right for you. Make a list of the areas friends ask you most for help in? Take inventory. You never know when a great business idea will hit you.
As a college student, you are likely to have little time and little money. Keeping this in mind, your business ideas should take this into account. The best business ideas for college students are those that have very low startup costs and that allow you to work with a demanding - and ever changing - schedule.
1. Tutoring
Running a tutoring business can be as simple as helping fellow students out with the subject you are majoring in, or you can branch out and offer to tutor elementary, junior high, and high school students. If you did well on the SAT, you could even run your own SAT tutoring business where you tutor students for this important college admissions test.
Print fliers, run an ad on Craigslist, and mention to instructors the discipline that you will be offering tutoring services to students. Keep integrity (i.e. the student completes the work, and not you) and you will be surprised at how your client base will grow through word of mouth. Also, make sure you hand out business cards and place them in cafés near campus at every available opportunity.
2. Editing and Writing Coaching
If you are a major in any of the humanities disciplines, you will quickly build your writing skills. If you regularly receive compliments on your writing skills, this can be a profitable business. A few notes: First, do not write papers for anyone - no matter how much they beg. This can jeopardize your degree and your career. Second, writing coaching involves teaching others how to outline and research - not doing those things for them. This put aside, editing other students' papers can provide you with the extra income you've been looking for.
3. Web Design
Web Design can be a profitable business for those who know how to create exciting web pages. Help professors, other students, and members of the community create web pages. Additionally, you can help others learn how to use social media like LinkedIn, FaceBook, and Twitter to build their business.
4. Cleaning Services
Offering cleaning services to other students, or to local citizens can be a great way to boost your income. Cleaning services can also include organizational services. Help other students and individuals organize their lives to help you pad your wallet. The best part of the service? Through perfecting your business skills, you will also improve your own domicile!
5. Babysitting and Child Care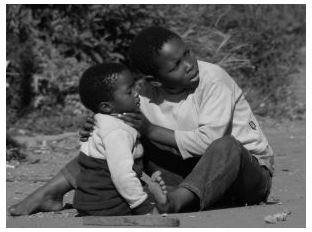 Babysitting, child care, and nannying are all great opportunities to make money while in college, especially if you are a liberal arts or early childhood education major. What better way to increase your experience with children and managing them, than to babysit? Post fliers around town, ads on craigslist, and speak to parents on campus. Every parent will need a babysitter or caretaker at some point. Make a point to be reliable and trustworthy.
6. Personal Shopper
Personal shoppers get paid to shop. If you love to shop, you are bound to find someone with more money than time that needs you to run errands and pick up items for them. Visit local business owners in your area; often they love the personal shopper touch. Set reasonable rates, learn where the deals are in your town, and get the word out. You can branch out to include makeover services as well (especially if you are particularly fashionable).
7. Moving Services
Students move a lot. They also always need someone to help them move. Sign up with U-Haul and post Craigslist ads offering help with moving. Chances are, if you're priced right, and continuously advertise, you will find your weekends become quite full with moving jobs. If you offer a discount for referrals - you are even more likely to gain customers. Just be careful to lift with your legs and not your back so that you can stay in business for the duration of your college years.
8. Lessons
Do you have a special skill like piano, guitar, dancing, art or language knowledge? If so, you can offer lessons in your topic strengths to others in the community for a fee. Give a discount to people who sign up for two months at a time. Make sure you don't take more students than you can reasonably handle - and try combining students of similar skill levels into one group.
9. Internet Auctions and Seller Sites
Many students make money selling items they find at garage sales, thrift stores, and used book shops on eBay or Amazon. Other students create jewelry, cards, bags and more and sell their items on Etsy. Sell more create wares on websites like CafePress.com and Zazzle.com. Whatever method you use, take time to promote your wares and reap the benefits.
10. Entrepreneurship
Remember that SWOT analysis I had you perform at the beginning of this article? This is where that analysis comes in especially handy. If you are a great photographer, start a freelance photography business. If you are awesome with design, start a graphic design business. Whatever you decide to do, make sure to create business cards, stationary, and brochures to advertise your business. Tell everyone you meet that you are running a business, and be creative and specific about what services or products you offer. Most of all, do not let your business interfere with your schoolwork. After all, you are in college to get that degree.