Learn How to Write a PR Plan that Incorporates Social Media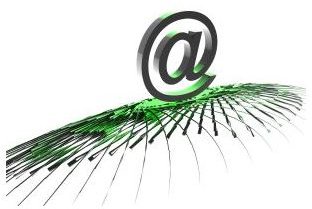 About Social Media and PR Plans
Everyone who is responsible for marketing an organization needs to learn how to write a PR plan that incorporate social media. For many people, this requires a change in mindset. Traditionally, public relations plans have focused on coming up with ways to generate coverage in traditional media outlets like newspapers, magazines, and broadcast news programming. While traditional media are still important PR considerations, they are not all that you need to be concerned with when writing a PR plan that can be effective in the 21st Century. Today, effective PR plans must also include a systematic approach to utilizing social media as a way of promoting your company or organization.
Social Media Versus Traditional Media
The first step in learning how to write a PR plan to incorporate social media is to recognize how this type of promotional effort differs from utilizing traditional media. One of the primary differences lies with the fact that social media marketing is "inbound" as opposed to traditional media, which are "outbound." With social media, you aren't sending messages out and hoping that they'll find a way to your consumers. Rather, your messages are being delivered directly to consumers – but only if your organization has an appropriate and effective presence in social media.
Think about it this way. When you publicize your organization using traditional media, you are trying to get publicity for your company in media outlets that consumers may choose to read, listen to, or view in the hopes that they will notice and pay attention to information that is included about your organization. When you utilize social media, you are asking people to let you in to the virtual networks that they have created for themselves via the social media websites that they choose to participate in. Once this occurs, your information is delivered directly to the desktop of each consumer who has chosen to network with your organization in an online environment.
Incorporating Social Media in Your PR Plan
When writing a PR plan that includes social media, you need to focus on what steps you can take to connect with the people that you want to reach online and how you can engage them. Consider how you can engage them in conversations with your organization, and further, how you can encourage them to share information about your organization with other people they choose to network with.
This involves figuring out where your target customers are networking online and making certain that your organization has a presence in the social media outlets that they are participating in. Beyond just having a presence, it's essential to figure out how to reach out to the right people and encourage them to choose to follow your business. This involves utilizing your company's social media profiles to provide valuable information that will appeal to your target audience, and taking steps to build a following via social media.
The way you will need to approach accomplishing these goals will vary based on the nature of your business and who your target customers are. Once you set up a social media profile for your company, decide how you are going to approach building a following and tracking your success. You may want to start by sharing it with your own personal social networking contacts and encourage others who work with you to do the same, allowing your base of followers to grow through word of mouth and viral marketing. You may want to invest in pay per click advertising to reach out to consumers.
Ongoing Social Media Participation
Regardless of how you plan to reach out via social networks, you also need a systematic plan in place for using social media to interact with the people who choose to allow you into their network. As with any form of marketing, you'll get out of it what you put into it. Simply having a presence in social media outlets is not sufficient. You need to actively participate in them.
This means that engaging in social media conversation needs to become a regular part of your to-do list and doing so is something that needs to be taken seriously. It's important to share information via social networks regularly, several times each week, in order to keep followers engaged and interested. If your approach to social networking seems random, haphazard, or insincere, the followers that you worked so hard to attract will likely not pay much attention to your company's social media presence and may even choose to leave your network.
Resources (3 out of 5)
References:
Image Credit: Sxc.hu (srbichara)