Best Business Ideas For Kids: From Brainstorming to Preparing the Young Entrepreneur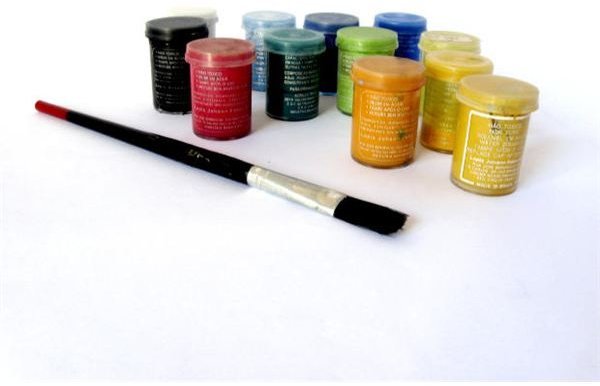 Nurturing the Entrepreneurial Spirit in Kids
Whether you are a parent or teacher, nurturing the entrepreneurial spirit in children is more than a matter of covering entrepreneurial practices across the curriculum or finding a few business ideas to get them out of your hair for the summer. Starting a business is, well, serious business.
Hone in on Gifts and Talents
The first step in helping a child to choose a business is to consider his or her gifts, interests and talents. What is the child most interested in? What is he or she good at? This is your starting point. If you are unsure, ask yourself, what is the one thing that the child can do for hours on end without stopping? Does he or she pay attention to small detail, spend hours painting, or enjoy working with dad on cars?
Next, brainstorm potential areas where the child could find a niche in using those talents to provide a service to others. The brainstorming sessions should be done in small increments of time, say 2 minutes. Discussion should occur to narrow down the ideas and brainstorm again. The idea is to brainstorm different business ideas and then select one to best match your child's interests. Focusing on originality and creativity will help a business to thrive.
Image Credit (MorgueFile)
Preparing for the Business Venture
Starting a business with kids is more than choosing a business and sending them on their way. Now that you have helped the child to discern the business endeavor, he or she must become adept at how to do it. Children need to learn the skills of negotiations, sales, customer service, leadership, problem solving, networking, time management, record keeping and public speaking. Set the stage by reading relevant books, visiting some websites with business ideas for kids, learning about other kids who have started their own businesses and playing some entrepreneurial games. A few great examples to buy and/or preview are:
The New Totally Awesome Business Book for Kids- a book written to a child explains the ins and outs of what a business is and how to get started.
Little Green Money Machine- this website is all about making money for kids with downloads, advice and a book to purchase.
All Terrain Brain- this website has some great games to teach kids the entrepreneurial and thinking skills they will need in business.
Youngbiz- is a website for teenagers to join to become empowered by stories and ideas to begin their own business.
Get the Kids Involved
Volunteering- Get kids involved in volunteering in the business of their interest. This can help them to evaluate it from an inside perspective. Have them answer these four questions: What are the strengths? What are the weaknesses? What are the opportunities for this business to grow? What are the possible threats to this business?
Join contests and competitions- have the child get involved in contests of his or her interest. This can show the child where he or she exceeds or may need to gain more skill. Many well-known sites, such as Crayola host art competitions for young children. Others include competitions include, crafts, photography poetry or short story contests to name a few. Joining Junior Achievement contests will certainly hone their entrepreneurial skills.
Get them involved in the family business early**-** get kid's involved in the business you are doing at a young age, even if you are not the business owner. Ask them inquiry questions about the business. What would you do if? Why do you think this is working well or not working well? How would you do this differently?
Short List of Business Endeavors for Kids
While a complete list of businesses for kids is unattainable as this would squelch the creative spirit, here are a few ideas to get you started:
Outdoor Painting: With paint and brushes, your budding entrepreneur can provide door-to-door painting services to mailboxes, houses, fences, garages, and driveways.
Jewelry Making: For the child who likes jewelry making kits.
Hand-painting: For the child who enjoys hand-painting.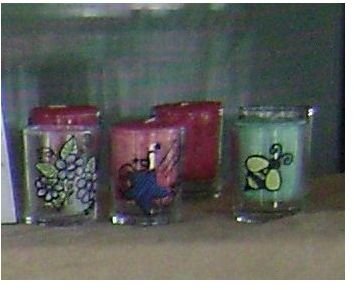 Clay Ornaments: For the child who likes to work with clay.
Gingerbread Houses: For the child who enjoys baking and decorating.
Party Helper: A party assistant to help with decorating, supervising, and cleaning up once the event is over.
Golf Caddy Service: Helps golfers carry their clubs.
Start an Invention: Kid's Invent is a great site to inspire the future inventor.
Delivery and Errands: Oftentimes the elderly population must walk to the local store to get groceries or medicines. Offer services to help carry packages or mail letters. Even fetching lunch for an office crowd provides a service. Older teens can tackle office delivery service if they know their way around and include travel fees.
Growing Indoor Plants: Help for those who do not have time or ability to grow indoor plants or flowers.
Online Research*: It is a good idea to give kids tasks related to online research. Pay them on an hourly basis or on a project basis. Many parents who run online businesses and need topics researched are great candidates for employing their children.
Blogging*: If your child loves to write about a topic that he or she is passionate about, get him or her to blog. There are many ways for money to be made through affiliate marketing and blogging.
*Always use caution when allowing children to work in an online venue.
When nurturing the potential of your child to become a successful young entrepreneur, he or she will certainly love the idea of having some extra cash in their pocket!
Image Credit: Laurie Patsalides, all rights reserved
Final Thoughts
The best business ideas for kids are nurtured by you and utilize your child's innate gifts and talents. Start with research and reading to be sure the child learns the responsibility of running a business. Test the waters by allowing the child to get involved and then actively pursue his or her interests. Using the resources provided here are sure to set you on your way!