Business Logo Ideas: Tips for Designing a Unique Company Logo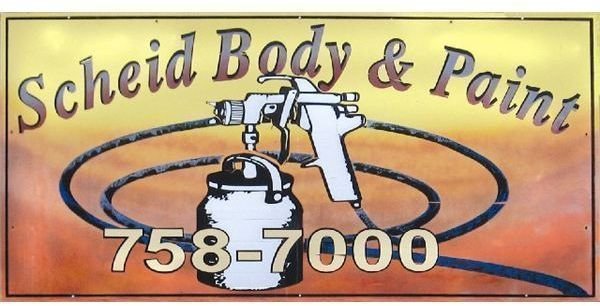 What Is a Business Logo?
Everyone knows if they see a big white and red chicken bucket twirling around the top of a building, it means a Kentucky Fried Chicken is near. Burger King likes to parade the Burger King King guy around at events to tempt people's taste buds. Even the McDonald yellow arches are a logo symbol known worldwide.
While all of these business logos have been around for years and everyone knows exactly what business they describe, what about the new business owner? How can you develop a business logo that is uniquely you?
Logos Must Reflect What You Do
When I first opened up my independent body shop, which was formed under the corporate name of SBP Corporation, how in the world did I think potential customers would know what I sold or offered as a service? It could be anything from rice to beans and everything in between with a company name of SBP Corporation!
Having no idea how to convey that SBP was an auto body and paint repair facility, I went for six months with no logo at all. Luckily, at a convenience store in my small town, I noticed a cashier who was always sketching and drawing; and he was quite good at it. I decided to approach him about my logo dilemma and to my surprise he agreed to help.
In two weeks I had the logo you see here from an unknown designer that wasn't all that expensive. My logo designer had the idea to expand SBP to what it really stands for "Scheid Body and Paint," and use a spray gun to get the message across. I had a sign company create a sign with the new logo, used it on brochures and business cards and gave it to our local paper to use in advertising campaigns. It wasn't long before people knew exactly what SBP stood for and how I could help them with auto body and paint repairs. I had effectively branded my business.
Your logo is about branding your business and making it instantly recognizable to your current customers and potential customers. My veterinarian has an excellent logo he uses on a magnet that I keep on my refrigerator at all times. When I need my vet, the magnet among all the other magnets on my refrigerator is eye-catching and I have his number right away. My local florist uses our state flower as her logo and everyone in town knows where to find her business. A good logo is essential to get customers to remember who you are and what you sell.
Where to Find Business Logo Ideas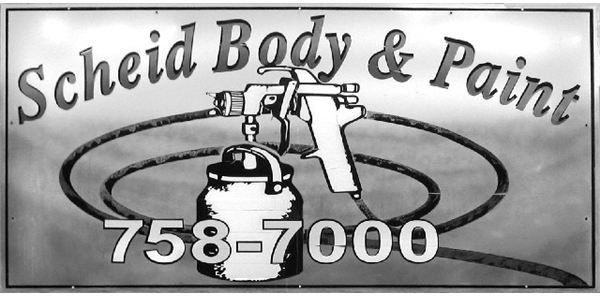 While I got lucky finding an independent artist to help me with my logo, there are other ways to find business logo ideas. Because the small business owner needs customers right away, logo design experts say your logo should clearly show what it is you sell or what services you offer. For example, Nike's logo really doesn't say what they do, but through massive advertising campaigns everyone knows what that little swoosh means. The average business owner can't afford large advertising campaigns so they need to be a little more inventive. Use these tips to help you design your logo:
Define Your Business – What exactly does your business sell? If you own a tow truck business and sell tires on the side, you probably don't want to use a tire for your logo, as it is your secondary service. Consider a logo that shows a tow truck and a car with your company name inserted.
Dream About a Logo – Close your eyes and picture a logo idea based on what you want to convey about your business. Is the dream logo in color, black and white, funky or catchy? If so, try making a sketch of your dream logo.
Analyze Other Logos – Look at businesses in your community and analyze their logos. If a business has a fantastic logo, ask the owner of the business who designed it. Make a list of poor logo examples and try to avoid using their elements.
Use Your Vision Statement – Remember that business vision you had before you started your business? A vision statement is the "what" of your business. Use your vision statement to help you create your own logo. If your vision was to offer the best hair cuts at affordable prices, this vision can be easily turned into an effective logo. You may design a logo with hair-cutting scissors and your business name underneath, "Quality Affordable Cuts."
Use a Designer – Logo designers come in all price ranges but are usually on the high-end of what most small business owners can afford. Seek out local colleges or trade schools and connect with some art students who are looking for some cash. If you go this route, make sure you enter into a written contract that once you are given the logo and the artist has been paid, the logo is your sole property.
Business Logo Don'ts
There are some business logo ideas that are definitely no nos.
Colors – Bright colors or too many colors can often be a deterrent to the eye. Keep colors soft, smooth and don't use more than three colors.
Clip-Art – Some business owners quickly jump at free Clip-Art to create their logo. The problem here is that the tow truck driver down the road may have used the same clip-art and it really doesn't look professional.
Size – Your logo should be able to be easily sized for both signage and business cards.
Too-Busy Logos – If your logo has diamonds, pearls, and lightening bolts all combined, it's probably too busy, so calm it down.
Abstract Logos – Unless you can afford a large advertising campaign, abstract logos may be cool, but often they don't explain your business.
Protect Your Logo
Once you have the perfect logo for your business, protect it by obtaining a trademark from the US Patent and Trademark Office. This will protect others from using your logo or a similar version of your logo. Bright Hub offers a great article on how to protect your logo.
Your business logo ideas can be turned into a business identification tool that is functional, defines your business, and is instantly recognizable if you put in a little effort and use your imagination.