What Are the Best Methods of Generating Business Ideas?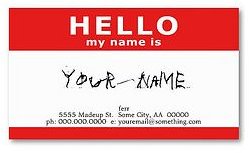 Methods of Generating Business Ideas for a New Business
You probably already know you want to run and own your own business, but what should you sell or offer? What will be marketable in your area and what is missing? What have customers been waiting for in your market area? Here are some great methods of generating business ideas for the new entrepreneur.
Market Research – You can do this on your own very easily. Ride around your intended market area and see what types of businesses are present. If there are four drycleaners, that's probably not the business for you. Look at busy stores and shops and talk with their owners. What do they do different and why are they busier than their competitors? Indepth market research is a sure way to find a business idea or venture you want to start.
Reinvent and Old Idea – Authors will tell you every novel is basically the same story with different characters and locales, but somehow they still keep selling books. If your miniature golf course is barely getting by, instead of 18 holes, invent a bonus or 19th hole with real prizes. The candle is abundant is all shapes and sizes these days but what about candle holders? Sell the square taper holder or the oval shape candle holder so people who buy all those uniquely shaped candles have somewhere to put them.
Focus On the Most Important – Your store isn't a big box chain store so attempting to sell something for everyone under the sun is a sure way to turn your business venture into headache. This doesn't mean you only sell one widget and one widget only, but focus on that one widget that makes your business shine. This will not only get customers into your store, they'll keep coming back.
Be Selective – Some new business owners are so knowledgeable about one product or service when they finally open their business, their knowledge goes out the door. Why? The small business owner is inundated with vendors, suppliers, and sales pitches on why they need to sell a new product they know nothing about. Sales vendor pitches can be hard to say no to, but think about what service or product you know the most about and stick with it. There is a store in a small rural town in New Mexico that actually sells produce and mattresses. While one could wonder what the mattresses are stuffed with, this husband/wife team; he the mattress seller and she the gardener, have been in business for over twenty years by sticking with only two products.
Think Green – The consumer world we live in, whether they like it or not, will be either forced or already desire to buy green products or services. A body and paint shop that promises only to use harmful chemical-free paint and has green painting booths and systems will surely get more business than the competitor who doesn't. While green ideas have been around for quite some time, there really aren't many small businesses offering homemade, handmade or innovative green products or services. Look at your market area. How many businesses really focus only on green products or services?
Methods of Generating Business Ideas for Existing Businesses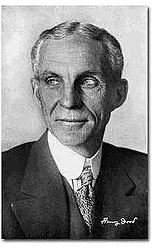 Whether the economy is up or down, all businesses experience slumps in sales and that means low profits. If this is your business, how can you generate new business ideas to get customers interested in your product or service?
Ask Your Customers - Your loyal customers may be one of the best methods to generate new business ideas. Invite your customers to your place of business and provide refreshments. Ask them what they like about your product or service and what they don't like. Use those ideas to improve your product or service through customer input. For example, if they love your product, but the business down the street offers a discount or customer rewards for repeat purchases of the same product or service, why aren't you offering a discount?
Explore the Unknown – Your customers can also help you with this. Years ago we were all quite happy without the World Wide Web, but now that we have it we are lost without it. Entrepreneur minds are creative minds. What can you offer to your customers that they need but don't know they need? Come up with your own ideas and get some customer input.
Ask an Expert - Business-consulting firms can be costly, but often their fees are negotiable, especially for the small business owner. After all, they are trying to generate business too. Shop around for consulting firms that specialize in the product or service you sell. Be honest and upfront about what you're charging, who your customers are, and what methods you currently use to sell.
Was the Old Way Better? – Many cities and towns have business development centers full of entrepreneur retirees that would love to tell you their success stories and offer advice. Take advantage of this free service and keep an open mind. Sometimes, the old sales pitch idea is still the best sales pitch idea.
Connect With Your Vendors – Your vendors supply you with the inventory you need to sell. Use their product knowledge of the industry you're in to help you find new products to sell. For example, if you are selling scented candles, can your vendor find you a supply of unique scented candles you don't have? You can also brainstorm with your vendors and ask them to come up with something that might get your customers excited.
Don't Reinvent the Wheel
There are all types of methods of generating business ideas and whether you want to revamp your existing business or start a new one, you don't have to reinvent the wheel. You can, however, rely on proven methods that work like market research, customer input, vendor alliances, branding your business, and perhaps being an innovator by turning your business green or starting a new green business.