Benefits of Running Your Own Business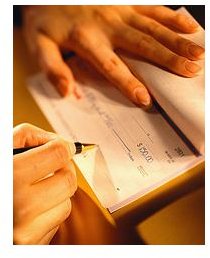 Top Ten Benefits of Running Own Business
The benefits of running your own business are vast. You have the feeling of control, you don't have to answer to a boss or higher up, and you get to choose your own employees or staff. Beyond the freedom of owning a business, there other benefits including tax breaks, flexibility, and a chance to explore your own vision. Here's a look at the top ten:
Having a Vision – Most new business owners realize the dream of being a business owners through their own visions of how they can do things better. Your vision or ideas often come from dealing with businesses that aren't providing the best service or product and you feel you could improve them if you owned a business. Once you have a vision for a business, it's easier to turn that vision into a reality.
Control – Most business owners like the control they have on how they will run their business, what prices they set, employees they hire, and an overall feeling that is your baby and your baby alone with no one to answer to.
Tax Benefits – No matter what corporate entity you choose for your business, even a sole proprietorship, your business expenses are tax deductible.
Community Leader – The small business owner is definitely a community leader who is not only recognized for their business sense, but what they offer to their community as far as charity, sponsorships, and business services.
Staff – What employees you hire is also a benefit of owning a business. How many times have you sought out business products or services and dealt with poor customer service people? By hiring the right employees that will get the job done, you can make your business better.
Flexibility – Business owners have the ability to set their own hours, vacations, and can take long weekends off.
Insurance – If you structure your business as a Subchapter or S Corporation all your insurance payments including health, disability, and life can be deducted as an expense.
Future – Business owners have the ability to define their future in the business world by watching the business grow.
Creativity – If your business is yours and yours alone, you can explore all the creativity and innovation you wish.
Lifestyle – Business owners who have families need not worry about what to do when the kids are sick; they are able to take care of them on their own. Personal appointments never need to be scheduled around a lunch break, and if you want to hit the gym before work, you aren't stuck to a time schedule.
Tips on Owning a Business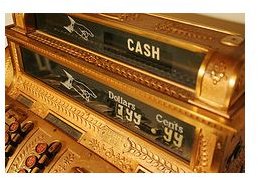 If you have the entrepreneurial dream, Bright Hub offers many articles on how to get started. While it seems like an easy adventure, there are things to consider when starting a business. You will need to understand cash management, budgeting, and accounting software, as well as following the rules of federal, state, and local governments, especially if you have employees.
The benefits of running your own business are many and to help you get started, here are some of the best articles to aid you in realizing your dream including funding opportunities for small business owners:
20 Ways to Fund Your Business Startup
Challenges and Goals of Cash Management for Businesses
Less Accounting is a Good Alternative to Quickbooks