What are the Best Auto Business Ideas?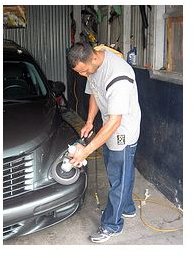 What Are the Best Auto Business Ideas?
There are many auto business ideas you can start out of your own home or as a mobile service. Some of the following ideas have low startup costs while others will take some investment, training or mechanical knowledge. For all the auto business ideas listed here, be sure to read our new business tips found at the end of this article.
Auto Detailing
If you love taking care of your car so it's always looking its best, perhaps an auto detailing business is right for you. Many schools in areas all over the country including Technician Schools, Inc, Auto Detail School, and UTI, offer classes on how to become an auto detail expert. If you already have a background in auto detailing from working at a dealership or paint and body shop, you may have enough experience to start this business without training.
Along with business expenses such as a vehicle to carry your auto detail supplies to your customers destination, you will need to explore business insurance, licensing in your state, and register for a sales tax license. This is a great opportunity for a sole proprietorship and has a potential for growth based on customer referrals. You can begin almost immediately by offering auto detailing services in and around office areas, at customer's homes, or customers can come to you. Companies like Chemical Guys and the Detail Supply Outlet offer all you need as far as auto detail supplies. Set your prices by seeking out what others charge in your area or by visiting Cost Helper or Angie's List.
Windshield Repair
How many people do you know that have cracks or chips in their windshield and are looking for an inexpensive way to repair the chip without replacing the entire windshield? Mobile windshield repair has been on the rise in the past years and many companies like Delta Kits offer all you need to get started. The Glass Doctor offers franchise opportunities along with support and training in windshield repair.
You can also visit auto trade shows where windshield repair franchises and equipment vendors are abundant. To get the most out of the trade show you visit on windshield repair, ask if the demonstrator offers any on-the-job training to help you get started. If you purchase a franchise they can help you set prices for cracks and chips, however, if you start your own windshield repair business, do some market research on the cost of windshield repairs in your area.
Spray On Bedliners
As a dealership owner, I often outsource this service so I don't have to purchase the equipment or materials. Line-X offers franchise opportunities without the franchise fees. You will need to purchase their equipment and supplies and Line-X can help you identify your territory and hook you up with potential customers. Line-X also offers franchisees the opportunity to get involved in mobile rust protection.
Spray On Bedliners is another company that skips the franchise fees but offers franchisor support. Both of these companies can help you set prices for your territory and keep you stocked with enough supplies to help grow your business.
Decal & Sport Packages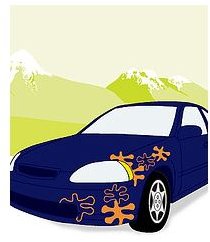 This is another service I use at my Ford dealership. When new or used car come on to my lot, they get more lookers if they are decal-dressed or have sport packages such as same color fenders, custom spoilers or flames.
To begin a decal and sport package business, you should first learn the art of professional auto decaler. Some decal wholesalers like Wholesale Vinyl Decals offer training on installation. The Auto Parts Warehouse can help supply you with an array of spoilers, sport package equipment including under carriage lighting systems, and fenders.
The rule of thumb in the auto industry is that for retail customers, you should mark up the cost of your parts by 25% as well as the labor cost to install decal and sport packages. If you have the opportunity to work with a dealership, keep in mind that you should charge them wholesale prices.
Mobile Auto Repair
Many auto manufacturers have attempted to set up mobile repair units; however, the interest of the dealer has always been low. There are opportunities for mechanics to start their own business or through a franchise.
If you have all the right tools and equipment and a van big enough to carry what you need, just advertise yourself to get started. Get some references first or offer free services to first-time customers to build a customer base. Snap On Tools offers everything technicians need including pumps, power supplies, and tools and your local parts store can help you with a wholesale account.
House Call Auto Mechanics offers franchise opportunities at hefty prices, but can set you up with a territory, customer leads, tools, parts, and equipment. To help you set prices, find out what independent mechanics charge in your area per labor hour and mark-up the cost of your parts by 25%.
New Auto Business Owner Tips
If becoming an independent auto business owner seems right for you, use the following tips and read some of the new business owner articles right here on Bright Hub to help get your business started, including funding opportunities and types of SBA loans.
Startup Business Costs – Estimate what you startup business costs will be including licenses, equipment, signage, insurance, and advertising.
Market Research – Do some market research to find out the best area to start your business and get a handle on who your customers will be.
Business Name - Register your business or trade name with your state's corporation commission.
Insurance – Make sure to speak to an insurance broker on the types of insurance you will need to keep you free of liability and equipment damage.
Accounting – Find an easy to use home accounting system that will help you keep track of income and expenses.
Further Reading
Here on Bright Hub, there are many informative articles to help you start your business using one of these top five best auto business ideas:
Budgeting Tips for Startup Businesses
Sole Proprietorships - The Simplest Business Structure
How to Apply for a Business Name