What is the Best Way of Selling our Business?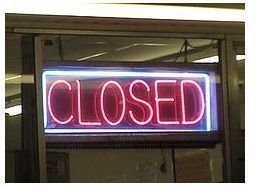 When It's Time to Sell
If you have made the decision to sell your business, there's a little more to it than saying goodbye to employees, throwing a party, and locking the door. Most business owners who want to close their businesses, don't even consider the question what is the most efficient way to sell our business? Thankfully, here at Bright Hub's entrepreneur channel, we've got all you need to know to help you sell your business, perhaps make some money, and keep your good reputation.
Are You Ready to Sell?
First, you need to consider what type of business you have. Is it a franchise or is it an independent business? Is your business a popular business in your community or are you just making ends meet? Do you and your family or partners think that selling our business is the only way to meet financial obligations? With all these questions, what is the best way to sell your business?
The Most Effective Way to Sell Your Business
When it's time to close the doors, no matter what the reason, you have a few options. Here we take a look at examples of all kinds of small business closures.
The Franchise – If you own a franchise business, you will need to read your franchise agreement and the fine print about how to sell your business.
Sole Proprietorship – If you own the business alone, you will just need to make sure you take care of everything you need to know when closing down your business. Bright Hub offers a great how to close down your business checklist in our Media Gallery.
Corporation – If you own a corporation, no matter what corporate entity you have, you should also follow the directions and steps on the how to close down your business and the IRS closing business checklist provided here on Bright Hub.
Family Business – If you own a family business but have no real corporate structure or entity, you must ensure that when you decide that selling our business is the right thing to do that everyone agrees and if any profits are left once you shut your business down, they are shared evenly based on your share agreement with your family members.
Should You Use a Business Broker?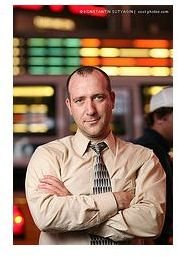 There are pros and cons to using a business broker to sell your business on your behalf.
The Pros:
Selling Knowledge – Most business brokers know what types of business are for sale in their area and people who are interested that would qualify financially to buy your business.
Paperwork – If you've read our closing your business checklist, you now know how much paperwork is involved in selling a business. A business broker can do this for you.
Confidentiality – Business brokers not only qualify interested buyers, they keep any proprietary information regarding your business private.
The Cons:
Fees – A business broker will want to be paid a commission. While these commissions may be negotiated, the broker will want paid to help you sell your business.
Partial to Buyers – Most business brokers, but not all, have the buyer in mind. What this means is that they don't have your best interests in mind. Therefore, they may try and negotiate a price that isn't favorable to you, but will be to the buyer.
Business Specialty Knowledge – Some business brokers do focus on a certain industry such as selling auto dealerships. Others, however, jump right in and tell you they can sell your business no matter what. If a broker doesn't have specific knowledge about your business, it may take them a long time to sell it.
Keep It Simple
When everyone involved has decided it's time to sell our business, whether you do it on your own or hire a business broker, steer clear of brokers online or ones that aren't area specific. Again, if you decide to go it alone, read our closing down your business checklist to guide you.