Tips on Running a Tutoring Business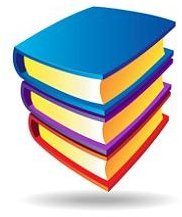 Running a Tutoring Business
Whether your tutoring business consists of just you and clients, or whether you employ multiple tutors to teach kids of all ages in all subject areas, there are several factors that are important when it comes to running a tutoring business. Major areas to focus on in running such a business include:
Setting quality standards
Getting clients
Hiring Tutors
Dealing with parents and students
Managing Money
Each of these factors is important to running a tutoring business successfully. The following tips deal with each of these factors.
Setting Quality Standards
Whether you are teaching students yourself or employ others to tutor for you, you want to make sure you provide a high quality service. If you can actually help students succeed, you will be able to develop a word-of-mouth business and be able to make your business a real success. If, on the other hand, your students don't improve, you may develop a poor reputation.
The best way to measure how you are doing is to set quality standards. If you tutor students preparing for standardized tests, set a number of exam points that you want to see your students improve. If you tutor kids in a class, set a goal to help them improve by at least half a grade or more. Many tutoring companies set these standards and even offer parents and students a money back guarantee if the goal isn't met. This can help you to establish a reputation as a person who lives up to his word, and as long as you are successful and good at what you do, you should be able to achieve the desired improvement most of the time.
Getting Clients
Getting clients is essential to making your tutoring business a success. If you set high quality standards, you may be able to get word of mouth referrals from existing clients. If you don't have any current clients, however, or if you aren't getting enough referrals, you'll have to market your business.
Talk to local schools and high school or college counselors. Offer to give lectures at college nights or volunteer your services for free for a limited period of time to get your name out there. Show specific results and have proof of your credentials, and you're sure to begin getting clients sooner rather than later.
Hiring Tutors
If your business gets too big for you to do the tutoring yourself, you'll need to hire people to work for you. You can hire local college students or professionals who want to tutor in their evenings off, by placing job ads in college papers, online classified services, or even in the local want-ads. Just make sure to have a rigorous interview process so you can keep your quality standards high. You'll also want to train any tutors you hire in your methods of teaching, and make sure they sign non-compete agreements so they can't steal your clients.
Dealing with Parents and Students
When you are a tutor, you may find yourself with two clients: the parent who is paying you and the student you are supposed to be helping. Make sure you communicate clearly with both, sharing the student's progress with the parents. If you have problems, such as the student not completing the work, the parent deserves to know this, too, since they are often the one footing the bill.
Managing Money
Running your own tutoring business means managing the money end of the business as well. Make sure you set rates in line with the going rate, which are profitable and which allow you to make a living. Pay employees fairly, and determine your IRS obligations in regard to both your personal taxes and your position as an employer. Have a sound business financial plan so you can determine how to make your business a success.