Examples of Catchy Business Names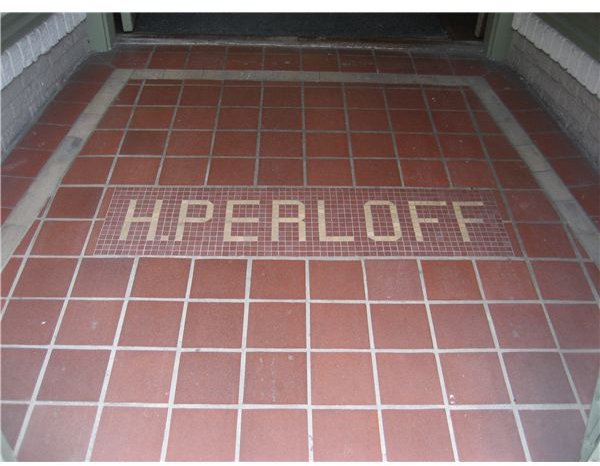 A business name identifies the business, and provides it with a distinct entity of its own. The business name however goes much beyond the purpose of identification. It is the first impression that a person gets of the business, and a catchy business name easy to remember and relevant for the business help create a favourable impression.
Relevance
The single most influencing factor in determining catchy business names is relevance. Make sure the name is small, simple, and relevant. Tough names that are difficult to pronounce or spell make it difficult for people to remember.
Examples include:
Bic's new razor product that featured two blades, two strips of moisturizers and a soft-feel handle for greater control. The selected product name, "Softwin" is simple, small, and communicates all the attributes, and the tagline 'Win with Softwin' remained in the tongues.
The name " EcoSMART," explains the overall message of the environmentally friendly bug sprays
PnG's "Cascade" dishwasher conveys cleaning action
Molson's naming its beer in 250 ml small cans as "Cold Shots" conveyed information about the alcohol content in the cans.
IBM's business solution software, "WebSphere" explains the focus on security and universality.
Novartis, "Thrive" brand of lozenges and gum smoking cessation products conveys the message of starting a new and healthier lifestyle.
Coca-Cola's fruit beverage "Fruitopia" conveys the fruit content
Other Considerations
Brevity: Keep the word count low by cutting down on all unnecessary and redundant words. "Derby Car Repair Services" changed to "Derby CarBlasters" to make it sound more simple and catchy. Similarly, Federal Express Corporation changing to "FedEx" helped it become a household name. Another example is Flickr, the photo-sharing website, derived by taking the 'e' out from flicker, the original name of the website.
Creativity: A unique and creative name always stands out. Cross, the ATM manufacturer changed the name to "Tranax," which when said quickly sounds like "transaction," raising an association with ATM transactions. Creativity also extends to merging two words to make a name, as Microsoft did with "Micro" and "Soft", and Hotmail did with "Hot" and "Mail."
Uniqueness: "Apple," "Adobe," and "Amazon," are three household brands that actually provide misleading information regarding the business, but still became popular owing to their uniqueness. Non-English words may also help create uniqueness wherever appropriate. Examples of such instances are Windsor Foods's line of frozen Mexican snacks labelled "Jose Ole," "Daewoo" which means "great universe" in Korean, "Nike" which is the name of the Greek Goddess of victory, "Sony" which comes from the Latin word 'sonus' meaning sound, and "Volkswagen" which is in German means "people's car."
Distinctive: Distinctive names such as "Quicken," "Xerox," and "Zilo" also make for catchy business names. Even "Google" has no meaning, but has now grown into a verb owing to its distinctiveness.
History: Brand names that have withstood the test of time carry weightage on its own. Examples include "Sears" established in 1886, "Abbot Laboratories" named after Wallace Calvin Abbott, "Carl Zeiss AG" named after its founder and more.
Best Practices
The key to finding a good business name is to brainstorm. Jot down the names that come to mind and think of them individually, deleting the ones that do not work. This takes a lot of trial and error but once found, will be well worth it.
Check out dictionaries, vocabularies, thesauruses, books, and magazines, to get synonyms and ideas. Test possible name by getting feedback from friends and relatives.
Having shortlisted some name, make sure to check out whether someone else has already registered such names. A google search might allow for an initial shortlist, but the only foolproof way of checking to do so is checking the business registry database at the state. Having identified a name, register the same to prevent someone else from taking up the same name.
In the age of internet, make sure the name selected or its close variant is available as a domain name, and reserve the domain immediately.
Avoid numbers in a name unless absolutely necessary. Most people get confused whether to spell it or write numerically, and numerical are hard to copyright.
Catchy business names can make the difference between success or failure of the business, and for this reason businesses need to spend considerable time on finding the right name for the business. This activity should form a major part of the business plan.
References
"Catchy Business Names." https://catchybusinessnames.net/. Retrieved 02 March 2011.
Image Credit: Wikimedia Commons