Top Cleaning Service Franchises with Low Startup Costs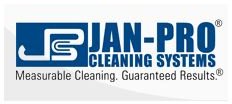 Starting a Franchise That Doesn't Break the Bank
Many entrepreneurs have had a great deal of success by getting into an industry that makes homes and businesses sparkly clean. In many cases, you can run this kind of business out of your own home office, and there are a great deal of companies that offer franchise opportunities in cleaning service.
In this guide you will discover some of the best cleaning services franchises that won't cost you a small fortune to invest in, but just may earn you one!
Jan-Pro Cleaning Systems
Jan-Pro says they are one of the fastest growing business out there, with 7000 franchises across the globe. You can

run your own Jan-Pro business from the comfort of your home and on a part time basis, if you prefer. They also offer three different franchise business models for you to pick from depending on your budget and career goals.
Some of the things Jan-Pro has to offer include:
Start-up costs between $3,300 and $49,900.
They have a full team of experts to help ensure you will do well.
Jan-Pro was ranked the #1 Fastest Growing Franchise in both 2008 and 2009 by Entrepreneur's Franchise 500.
For more information about starting a Jan-Pro franchise, see the resource sections at the end of this article.
Merry Maids (A ServiceMaster Clean Company)

ServiceMaster Clean is the huge company behind Furniture Medic, Merry Maids and Terminix. For the purpose of this article, we are covering franchise opportunities within the cleaning sector, and thus Merry Maids is the one that fits the bill.
Merry Maids has had home-cleaning franchise opportunities for over 30 years and according to their website, "Industry experts predict demand for maid service will continue to grow at an accelerated rate as time-starved consumers continue to buy time-saving services well into the 21st century."
Some of the features Merry Maids has to offer include:
Start-up costs run between $21,200 and $126,000.
ServiceMaster Clean has 3,042 franchises the U.S.
They have a proven system and business structure to help ensure your success.
For more information about starting a Merry Maids franchise, see the resource sections at the end of this article.
Vanguard Cleaning Systems

Vanguard Cleaning Systems has been offering franchise opportunities for would-be business owners since 1984. Based out of San Mateo, California, the company has grown to 1,144 franchises in the U.S. Although Vanguard Cleaning Systems has two different business models for you to choose from: Master Franchise or Janitorial Franchise, we will only take a look at the Janitorial Franchise here because the start-up costs are significantly lower.
Some of the benefits of starting a Janitorial Franchise with Vanguard Cleaning Systems include:
Start-up costs begin at $8,800.
Vanguard will provide you with initial training on current techniques used in the industry.
You will have access to the best cleaning equpiment and supplies.
They provide you with invoicing and collections services for your customers.
For more information about starting a Vanguard Cleaning Systems franchise, see the resource sections below.
Maid Brigade
Maid Brigade began franchising in 1980 and has been continuously growing the number of franchises across the U.S. since then. Their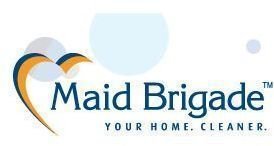 standards are much stricter than others, which has it's up and downside to it. They require that you have some business and marketing experience and have a net worth of $175,000- so for those who do not meet their expectations, but might otherwise be very business savvy, that is clearly the downside. On the plus side it means a more organized company and better chances of success for you.
Here are some the perks to starting a Maid Brigade franchise:
Start-up costs are $41,000 to $132,500.
According to their website, they are the only home-cleaning service that is Green Clean Certified.
They offer you ongoing training and support.
Your Maid Brigade company can provide specialty cleaning services to your customers like fireplace cleaning and silver polishing.
For more information about starting a Maid Brigade franchise, see the resources section below.
An Industry That is Sure to Grow
As the Merry Maids website pointed out, the cleaning industry is more than likely going to continue to thrive, even in today's economy. As our society becomes more and more fast-paced, people rely on services such as these to manage their responsibilities. And there will never be a shortage of offices and business that will need cleaning services. It's an almost fool-proof business venture, and one that will not require you pay off loans for years and years.
If you enjoyed reading this, then you might like:
Credits
Resources and Images
For more information about any of the mentioned franchise businesses, click on the links below: