Is Age a Factor in Becoming an Entrepreneur: Young Entrepreneurs and Old Entrepreneurs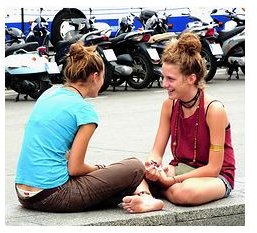 Age Does Not Matter
There have been many examples over the years that prove age has nothing to do with the entrepreneurial spirit. Age also doesn't seem to influence the abilities that create businesses and do seem to come from the minds of people of all ages.
Young Entrepreneurs
In 2007 Jason O'Neill of Georgia was the first teen to receive the Young Entrepreneur of the Year Award in the "Under 16" category. At age 9 he created PENCIL BUGS, a colorful bug-like topper for pencils. He and his parents continued to hand make them as well as custom t-shirts and bookmarks. That success went on into a board game, a video game, and a book series.
2008's Young Entrepreneur of the Year in Georgia was Cody Murray, who, along with his co-owner, Corey Bramblett, founded RAW TALENT, INC., which operates one of Georgia's largest screen printing and apparel design companies. RAW TALENT INC. was begun in a bedroom using just a telephone and a computer with Cody making 100 sales calls a day. At age 17, after finishing high school, he had begun carrying five apparel sales lines and later realized that the branded goods industry for large customers was a better idea.
The 2009 Young Entrepreneur of the Year announced by NFIB and Visa, Inc. went to Jay Shechtman of Weston, Florida, who was awarded a $10,000 scholarship to the Wharton School of Business. In the fifth grade he was impressed by his siblings tutoring children after school, and he eventually started YOU ASK, WE TUTOR, which only uses student tutors because he felt they worked the best with those who need the tutoring.
A novel idea created by an 18-year-old, Jessica Cervantes, for an entrepreneurship business project at her Miami, Florida, high school resulted in POPSY CAKES, a frosted cupcake attached to a cookie stick. That idea eventually won her $10,000 in start-up money from the Network for Teaching Entrepreneurship's National Business Plan Competition. Even with today's economic problems, she feels that children will still want to eat cupcakes at birthday parties. She hopes to license her concept to bakeries across the country.
Senior Entrepreneurs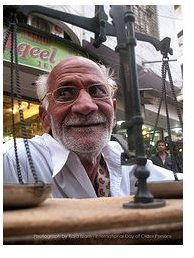 What about older entrepreneurs? Some begin businesses when they are the object of downsizing and find it difficult to find a new job. Some are senior citizens who don't want to just sit around and feel they have something to offer. They either get ideas from the type of business or service they worked in for years or begin a totally new career or turn a hobby into a successful business.
One such "senior lady", Mary Ellen, has three shops on etsy.com, where she sells handcrafted items such as "fascinators" (small hats featuring feathers, pearls, felt, lace, costume jewelry, etc.), hair accessories, full hats, and top hats. She has also teamed up with her sister and a friend to help the shop feature holiday whimsical items and distinctive ornaments.
A personal friend of mine, Flo Macdonald of Leesburg, Florida, is in her mid-80's and is still able to do very detailed hand painting. She has thin wood cut out in the shape of Christmas ornaments and paints on both sides. On the front the view of a snowman or Santa Claus or children appears and the opposite side reveals a back view. She sells hundreds at an annual craft show and to private customers.
As you can see, whether you are an old entrepreneur or a young entrepreneur, you can still achieve success in today's business world.