Should You Start a Business in a Slow Economy?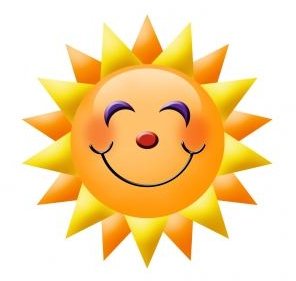 Starting a business is hard work - especially when many businesses fail. Creating a new business during a slow economy is even more of a risk. The credit crunch has affected the ability of many business startup wannabes to obtain the necessary funding. Moreover, customers are less likely to make unnecessary purchases, and the high costs of startup goods. Never fear, there are some industries that are recession proof and that lend well to weathering a slow economy. Even so, what are the pros and cons of starting a business during a slow economy?
Pros
Let's start with the good news - the information that will make you want to create your new business:
Starting your business in a down economy means that you are not dependent upon a boss for employment - you will be in charge of your own economic destiny.
Your income level will be higher than that of your gainfully employed colleagues
You can put up to $30,000 a year in a pre-tax dollar retirement account
You get to decide what kind of business you will run
Likewise, you get to decide how hard you want to work each day
Generally those who run their own businesses are in industries where they have a lot of passion, thus making work a more pleasant experience.
Your work may be more challenging and may offer more variety than a job working for an employer would.
When the economy picks up again, your business will grow with the economy.
Image courtesy of sxc.hu/ba1969
Cons
You knew they were coming - the bad news. Those things that you should be aware of before you begin any new business venture. Before starting a business, you need to ask yourself not, "Aren't the benefits of running my own business great?" but "Can I honestly handle the challenges of running my own business?" Here are some factors to be aware of:
There is a great deal of risk involved in running a business. You need to ask yourself whether you have any of the characteristics required of successful entrepreneurs before venturing out in the crazy world of business. Remember: About 75% of all businesses fail in the first year, and 25% of those that survive the first year fail in the second year.
If you are starting your business in a down economy, you are most likely going to be using your own money. The credit crunch has made it difficult, if not impossible for many to obtain loans for startup costs. To make your business launch, you may have to look for alternative methods of funding.
When starting a business, you have to put full effort in to make it successful. This can mean that you don't get to take time off when you would in an employer position.
Be prepared to work very long hours - 60 or more per week - especially in this economy.
If you do not like sales, you will especially hate sales in a slow economy. You have to work doubly hard at marketing and selling your business to others.
The Verdict
Running a business is not for everybody. If you are able to pull it off and put in long hours, then it can be a very lucrative venture - if your business survives its first and second years. It is important to understand the ins and outs of starting a business before making the commitment to a new business.