Business 101: So You Want to Start a Business?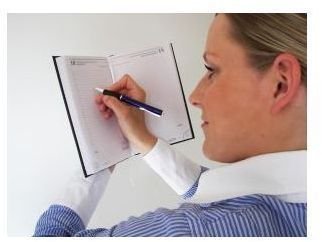 The Starting Point - Coming Up with Your Idea
Before committing to anything, it is vital that you hone your business idea. Starting a business, especially during difficult economic times, will require determination, focus, and ingenuity. Begin brainstorming with a fresh piece of paper. Write your general business idea at the top. Proceed to find a business that fits your personality, has long-term potential, and pinpoints a specific market. Does this already sound overwhelming? Then starting a business might not be the career path for you. Keep in mind that most businesses fail within the first five years. Failure-proof your business by making sure that your business idea has a niche and that you have the passion and drive to carry its execution out.
The Business Plan - One of the Most Important Documents for Your Business
Once you have a solid business idea, it is time to create a business plan. You need to construct your business plan for many reasons, but mainly because it solidifies your business, it shows investors and lenders that you are serious, and it provides an outline for proceeding with setting up your business.
Elements you will need to include in your business include:
A mission or vision statement
A list of the important people involved in your business, including resumes
The profile for your business
A market and business economic assessment. This is one of the most important parts of your business plan. It is vital to understand the background against which your business will launch.
Cash-flow projections
Marketing plans
A growth plan
A change management plan
An outline for how your business will appear online
Plans for how communications with employees and with customers will occur
Plans for the organization of your business
A list of all licenses, permits, and business names your business will operate under
Plans for location and property
Plans for how your business will operate
By taking time to fully outline your business (even if your business is operating out of your home), you can cover all bases. It will then make it much easier for you to operate your business in the future. While you can construct your business plan on your own in a word processing application, you can also use business plan software such as Business Plan Pro to help you construct your plan.
Procure the Necessary Tools and People for Your New Business
As you plan your business, you will recognize a need for certain employees, and certain tools. Most businesses will require telephones, computers, internet access, fax and copy machines (you can find a great deal sometimes on all-in one machines that allow you to scan, fax, print, and copy). Make a list of required tools and supplies and procure them.
When it comes to people there are two things to keep in mind: First, you need to decide on who will help you to run your business. Second, you will need to determine how your business will run. Will it be a sole proprietorship? Will it be a general partnership? Determine how your business will be organized and stick with it. Depending on the structure, you may have different tax laws and licenses that you will need to fill out.
Paperwork and Law: Becoming an Official Business
Once you've made the key decisions involved with starting your business, and you've constructed a business plan, it is time to procure the necessary licenses and permits. This can be an involved process, and it is advisable that you consult a lawyer. After setting up your business as either a Sole Proprietorship, General Partnership, Limited Liability Corporation, or any of the other options that you have decided upon in the previous step, you need to research what licenses and permits are required to run your business in your state and city. Different areas will have different laws. Sometimes your state will require a license or permit - especially if you are an accountant, barber, bill collector or real estate agent. Federal licensing is required for investment advisors, anyone preparing meat products, and anyone transporting goods.You can find information on what is necessary through Business.usa.gov.
You will also need to establish your business name. This is known also as a DBA (Doing Business As) or Fictitious Business Name. This is the legal name you will operate under as a business. Your advertising, bank accounts, and checks will possess this name. You can also register your business name as a trademark if you wish.
Setting Up Shop: Finding Your Location, Getting Business Insurance, Keeping Employees
Now that you're an official business, you will need to worry about the finer points of carrying out your business plan. Find a location for your business. Depending on your business, you will be looking for a high-traffic area or you will be looking for an office. If your business will be conducted largely online, obtain a website domain name and construct your website.
You will also want to obtain business insurance. Do not skip this vital step. While it will cost to have insurance, it will save you money in the unfortunate event that something goes wrong.
Finally, if you need to hire employees, do so. Place advertisements that are specific to the positions you wish to fill. You must comply with the federal laws involving discrimination.
The Boring (YAWN) Side of Business - Accounting and Finance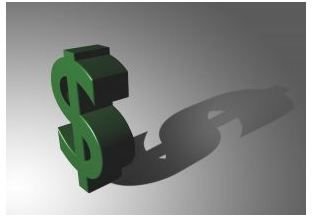 One extremely important, aspect of conducting business is the accounting and financing of the business. You may need to find a way to finance your new business. If so, then you will need to complete this paperwork before you begin setting up shop. If you are funding the business yourself, or if you have already obtained funding for your business, you will need to worry about business accounting.
There are many ways to perform accounting for your business. First, even if you are operating a home business, you need to keep careful, separate records of your business. Second, if you are not good at math or accounting is not your forte, you will need to hire an accountant for your business. Good record keeping is essential - you will want to make things easy for yourself come tax time (and you will need to know whether your business is making a profit).
Opening Up Shop and Marketing Your Business
You've worked hard preparing your business to hit the market. Now it's time to open up shop and market your business (there really is no rest for the weary when it comes to conducting business). Make a checklist before opening your business to the public to make sure that all steps have been completed and that all tools are in place.
You will also want to be sure that you follow a marketing plan. How are you going to sell your services if no one knows you exist? Tap free online marketing strategies in addition to traditional marketing such as newspaper advertising. Don't forget this final step, or it could take longer than necessary for you to get the business you want.