Social Networking for Entrepreneurs - Is It Worth the Effort?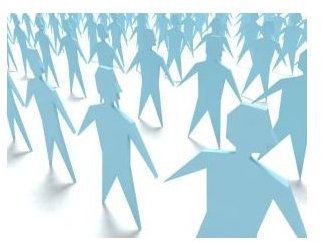 Why Consider Social Networking?
Social networking for work puts you in touch with hundreds and thousands of people with simple mouse clicks. You can kiss mixers goodbye and for the socially awkward and shy, this can be a blessing - or is it? With the advent of social networking, productivity can go out the window as more employees spend their time at the computer making virtual connections. Additionally, there are risks involved with social networking. Despite the risks and the potential for loss in productivity, social networking can benefit the entrepreneur. Aggressive social networkers get their services and products in front of many who otherwise wouldn't hear of them. You can receive referral business and sales through social networking. You can find potential employees through social networking. Finally, social networking may just be the wave of the future for entrepreneurs.
What Social Networking Venues are for Entrepreneurs?
The most popular business social network is LinkedIn. If you are just getting started in social networking, this would be the place to start. LinkedIn allows you to network with people you know, be introduced to others through the people you know, and discuss commonalities in their groups. LinkedIn can be a great resource for finding work - you never know who may recruit you through the website, and there is a job search function where you can post as well as find jobs.
A great social network for entrepreneurs and small businesses is Startup Nation. Startup Nation features a community allowing you to network with other startups and entrepreneurs. It also allows you to place advertisements for your business in their classifieds section.
If you're looking for a way to meet people that can help your business to grow, PartnerUp may be just the right network for you. This website allows you to search and post opportunities, connect with others, and get helpful answers to your business concerns.
Biznik is another social networking website that may be helpful to the entrepreneur. This website features freelancers, small businesses, and entrepreneurs grouped by metropolitan area. You can view the members by the areas they specialize in. After creating a brief profile, read helpful articles, join groups, and track events. You can even post articles to help fellow members.
Twitter and Facebook can both be useful to the entrepreneur, but you have to be careful here. Many people use these two sites for fun, meaning that they don't want to be learning about small businesses on Twitter or Facebook. Make sure that anyone you connect with on the sites is open to the connection and avoid mass add applications.
Finally, don't overlook the blog as an efficient way to network online. By creating posts that generate a discussion response, you can build a following.
Is Social Networking Worth Your Time?
Social networking can be worth your time if you don't lose yourself in it. Spend a maximum of one hour a day on any of the social networking websites. Twitter is great for generating short, pithy updates that create an interest in your products or services. Facebook can be updated at the same time as Twitter, and if you create a dedicated business site on Facebook, people can become fans. LinkedIn is straight forward, but it is easy to lose time in group posts (but this is a valuable way to network). So long as you keep a realistic view on what social networking can do for you, it can be worth the time and effort you put into it.