Rules for Calculating Sales Bonuses: How to Develop Successful Sales Bonus Programs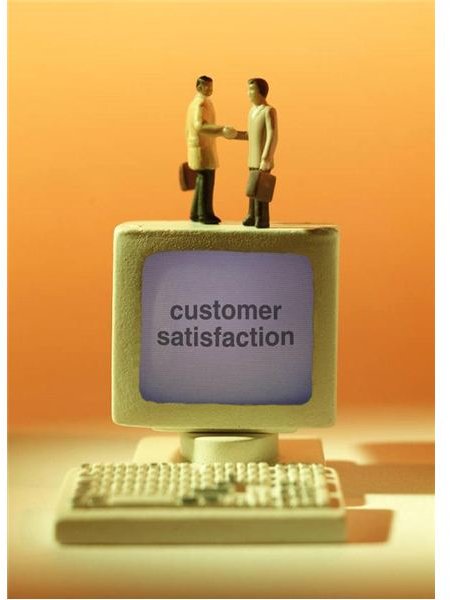 Understanding a Sales Compensation Plan
If the success of a business depends heavily on the performance of sales associates, an effective sales bonus program is a great way to motivate employees. Not all bonus programs motivate and entice sales associates to perform well; therefore, this article identifies the five elements of successful sales bonus programs.
The primary purpose of a sales compensation plan is to help employees identify where to devote their time to elicit the greatest level of compensation rewards. Therefore, a sales compensation plan must align with a business's overall goals and priorities to ensure associates devote the greatest amount of time to the areas of business that are valued most by the leadership team and owner.
There are two general types of sales compensation plans. A Commission-Only plan compensates sales associates solely on the number and quality of sales achieved. Alternatively, a Base-Plus-Bonus plan pays associates for their time but also rewards sales achievements. There are advantages and disadvantages to both compensation strategies, but the five elements discussed below are more effective when implemented with the Base-Plus-Bonus sales compensation strategy because:
Sales associates will adopt a less-pressured sales strategy, which will make customers feel more comfortable and satisfied with their experience.

Sales associates will not focus solely on those items that produce the greatest amount of commission; instead, they will focus on the true needs of the customer.
Studies show that this type of plan attracts the most qualified salespeople because it reduces the uncertainty and anxiety experienced by salespeople who know that a portion of their income is highly influenced by the economic pressures experienced by consumers, which is out of their control.
Five Elements of a Successful Sales Bonus Program
1. Never Set Bonus Limits
Bonus limits should never be set (or at least not communicated to employees) because these ceilings only limit the productivity and ambition of sales associates. Once a limit is reached, the motivation to exceed that production goal diminishes, thus negating the effects of the sales bonus program.
2. Vary the Type of Bonus Awarded
Sales bonuses should be meaningful to sales associates, while being practical for the company. Sometimes bonuses that are varied in amount, type, and frequency elicit more favorable responses from sales associates, thus increasing productivity and overall employee satisfaction. This is especially true for companies that utilize seasonal, part-time, or contingent workers and cannot easily calculate and/or reward traditional bonuses.
3. Explicitly Link the Bonus to the Desired Action
A sales bonus must be explicitly linked to the desired behavior that resulted in the positive outcome, and the bonus must be awarded as soon as possible after a goal is achieved. If sales associates are unsure how or why they receive sales bonuses, they may not successfully repeat the actions necessary to earn future bonuses.
4. Implement a Plan that Encourages Individual and Team Achievements
A sales bonus program should reward individual and team sales achievements because programs that encourage both individual and team-based accomplishments have many advantages. A team-based incentive strategy increases teamwork, cooperation, flexibility to change, and information sharing, which promotes growth and development among sales teams. Furthermore, an individual-based incentive strategy promotes healthy competition and increases innovation and creativity necessary to continually exceed customer expectations and remain competitive in the market.
5. Focus on Company Abilities and Needs Rather than Competitors
A successful sales bonus program should be tailored to the company's needs, capabilities, and financial positioning. Although a company should not ignore industry trends in sales compensation plans and bonus programs, a sales bonus program should not be designed specifically to eliminate turnover. Instead, it should be designed to encourage and motivate sales associates to perform well, while indirectly discouraging resignation.