Explaining the Purpose of Advertising - What Do You Want Your Ads to Accomplish?

Do You Really Need to Advertise?
Is there a purpose to advertising? Philip Dusenberry, an advertising executive for BBDO, once said, "I have always believed that writing advertisements is the second most profitable form of writing. The first of course, is a ransom note."
So indeed, there are good reasons to advertise and in today's competitive business world, it is a must.
Advertising is an expense and often, for the small business owner, a stumbling block when it comes to your operating budget. There are, however, ways to advertise that go a long way in getting customers to your door. Finding the best advertising source for your product or service is key in gaining sales and increased revenues.
What Type of Advertising Is Best?
Before you choose an advertising source, ask yourself what you want to accomplish in your ads? Of course you want to sell your product or service, but how will you convey that in your advertising? You could hire an advertising agency to help you, but on top of the ad itself, you'll have to pay the advertising agency. Here are some tips on the different types of advertising and how you can best use them to achieve your advertising goal.
Ads on the Radio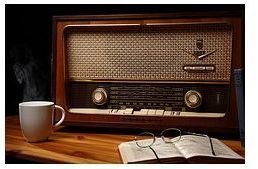 Local radio stations are a great way to advertise and you can use radio in two ways:
First, make an appointment with radio ad reps for all the stations in your area. Advertising reps make money by selling ads and often receive a base salary as well so let them work for you. Have them come up with a demographic list of their listeners and what they listen to. Radio stations should have this information readily available.
If you have a sporting goods store, you may choose to advertise on the radio during local high school sporting events that are broadcast on the radio. If you own a gift shop, your ad rep may suggest advertising throughout the day where listeners at work will hear the ads and, if they're good ads, will want to visit your gift shop at lunch time or before or after work. If you own an auto repair shop, you may want to advertise during rush hour traffic times. When people are driving their vehicles and know they need to have it serviced. If they hear your ad over and over during rush hour traffic, they are more likely to visit your service center.
When it's time to write your radio ad, think about branding your business. Be repetitive in your ad theme. Ask your ad rep for help and inquire if they can help you write a catchy slogan ad that people will remember. Skip the radio ad reps that make you write the entire ad. It is their job to help you and they have experience in advertising. If you are consistent in your ad wording, slogan, and the times of day you advertise, you will get noticed.
Another way to use the radio to advertise is by holding a live broadcast from your business location. Ask your ad rep how this can be beneficial to your business. If you choose the live broadcast option, include free giveaways or a chance to win something to get people to come to your store. If you are fundraising for a local non-profit in your area, a live broadcast will go far in getting customers to your location, especially if they know some of your sales proceeds are going to a good cause.
Please read on to Page 2 for tips on advertising in the newspaper.
Ads in the Newspaper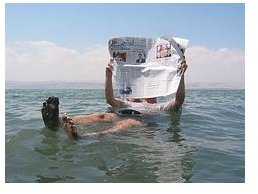 Think about the local newspapers in your area. Usually there is more than one, including independent newspapers that focus on specific subjects. Look at each newspaper and analyze the sections they have. Most cities and town newspapers will include a news page, a sports section, real estate and classified sections, arts and entertainment section, and special sections.
Next, think about your product or service. What section of the newspaper will garnish the most attention for what you sell? Again, if you own a sporting goods store, you would want to advertise in the sports section. If you own a coffee shop or sandwich shop, you would want your ad to appear in the arts and entertainment section. If you own an auto repair shop, you may choose the classified section or a special section designed for auto sales and repair. Keep in mind when advertising in the newspaper, that the section and placement of your ad will determine the cost. Often, it's a good idea to opt for a smaller ad but choose the right place and make the ad stand out to the reader.
Work with newspaper ad reps and ask about circulation. What are the age groups of their readers? Do they have more than one paper for different parts of town? Ask the ad reps to help you determine where your ad should be as well as help on writing your ad. Your newspaper ads should be consistent and if in a competitive section, include something you offer that is different than the other guy. For example, if you paint houses, your ads should include the words, "free estimates."
Don't forget about independent newspapers. These newspapers are usually free to the public, but businesses must pay to advertise. Make sure the independent paper is right for your business advertisement. For example, if an independent newspaper focuses on green living, and you sell non-hybrid vehicles, you would probably want to skip that paper. On the other hand, if you sell composting machines, this would be a great place to advertise.
Please read on to Page 3 for tips on TV, telephone book, and direct mail advertising as well as where to get free ad tips.
Ads on Television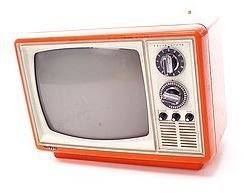 Television ads can be costly for the small business owner, but can be achieved at lower costs if you do some research. Find local video artists who have experience in shooting commercials and have contacts at the TV stations. Often, these independent video artists will shoot your commercial at a discounted price and make money from you and the television station.
Television is a great way to brand your business if you are repetitive in your ad. While we all may tire of some ads on television that are repeated over and over again, when you go to buy that product, you probably think of those repetitive ads first. Do the same with your television advertising.
Ask for help on picking the best spots for your ad and remember that peak times will cost you more. Consider cable as well. While cable ads may not appear on network stations, there are many people who watch cable television all the time and often, cable ads are cheaper.
Telephone Book Ads
When you first obtained a phone number for your business, you were probably contacted by the telephone book's ad rep on a possible insertion of an ad beyond your telephone listing. Telephone ads, especially in the Yellow Pages can go a long way and are usually cheaper than other venues of advertising.
When considering your telephone book ad, be specific about what to include in your ad. Your ad will probably appear in a category section so skip the category comments and include something that makes you stand out. For example, if you own a flower shop, you will be grouped with other florists. Since you are already in the category to begin with, include in your ad something that is special about your floral shop like, "orders taken 24 hours." Ask your ad rep for help in writing your ad and remember, your ad will be in the telephone book for an entire year so make it stand out.
Direct Mail Ads
Direct mail ads can be a controversial thing. Some people hate them and immediately throw them away while others look at every ad they receive. Some studies have shown that stay at home moms and dads and the elderly tend to read direct mail postcards and advertisements. If these are your target people, gear your ad toward them and be consistent. Mailing Lists Direct offers an address mailing list service where you can choose people by profession, household, and even age. For direct mailing lists, you should pay no more than four to five cents per address. Don't forget to include the cost of the direct ad postcard as well as postage.
Where to Get Free Help
The Small Business Administration (SBA) offers free online tips on marketing and advertising for the small business owner.
You can also visit your local SCORE office to get free advertising tips. SCORE counselors can help you decide what advertising avenue will work best for you.
Before you begin any advertising campaign, create an advertising budget and try and stick to it. As your profits begin to grow you can increase that budget. For small business owners, the purpose of advertising is high if you want your business to succeed and grow.