How to Get a SBA 504 Loan - Qualifications Needed and Application Strategies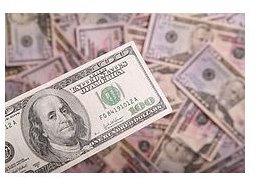 About the SBA 504 Loan
The SBA also works in conjunction with certified development companies or CDCs to help the small business owner obtain both land and building funding through the 504 Loan. The 504 loan offers between $1.5 million and $4 million with project (building) costs guaranteed up to 40%. The small business owner must have at least 10-20% equity in the property and business to be eligible for the 504 loan.
If approved for a 504 loan you can use it to purchase property, fixed assets, building improvements as well as other uses, however the 504 loan can't be used for working capital. These loans have maturity dates from 10 to 20 years and interest rates vary. There are no prepayment penalties for the 504 loan and you must obtain the 504 loan through a SBA approved lender. Finally, your business profits must not exceed $7.5 million in any given year.
Rules for the SBA 504 Loan
There are many rules and guidelines you must follow if attempting to obtain a SBA 504 loan, including submitting a large amount of paperwork, especially financial paperwork, to be considered for approval. An SBA approved lender is required to determine if you qualify for a 504 loan. You may also be asked to provide Items like signing personal guarantees as well as cash flow projections for up to five years. You must have a good track record and be an established business to obtain a 504 loan.
Applying for the SBA 504 Loan: The Loan Package
Applying for the 504 loan can be a cumbersome experience for any small business owner, so it is key that you visit your local SBA office to obtain their help. Because the SBA has strict guidelines for their 504 loan, you will want to ensure that your loan package is correct. SBA satellite offices provide experts in the 504 loan process and it is recommended that you don't go it alone, unless you have applied for and received an SBA loan before.
According to the SBA, a 504 loan requires:
A loan secured from a private sector lender with a senior lien covering up to 50 percent of the project cost;
A loan secured from a CDC (backed by a 100 percent SBA-guaranteed debenture with a junior lien covering up to 40 percent of the total cost;
A contribution from the borrower of at least 10 percent equity.
Again, you will have to prepare the standard loan package, however, be prepared to submit other financial or other required documents at the request of the lender or SBA. The documents required for a standard loan package can be found in Part Two of this article series.
This post is part of the series: Small Business Funding: How to Get a SBA Loan
The Small Business Administration or SBA offers many guaranteed loan programs for the small business owner. This five-part series will discuss each one, the rules, and how to apply.