What is a SBA ARC Loan? Tips and Advice for Applying for an ARC Loan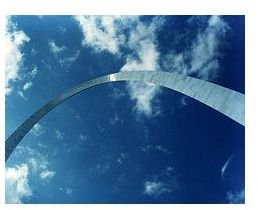 SBA ARC Loans
Small business funding can be overwhelming. SBA loan programs are a great way to seek funding for your existing business, especially if you've had no luck with conventional funding. Part two of this series discusses everything you need to know about SBA ARC loans. ARC stands for the American Recovery Act and the SBA is offering 100% guaranteed loans for up to $35,000 that an established small business owner can use to payoff existing debt or meet core obligations such as inventory restocking and even payroll.
ARC loans offer a six month disbursement and loan repayment is deferred for up to twelve months after the final disbursement and can be extended for up to five years; the program ends in September of 2010. This is an interest-free SBA loan.
Rules of the SBA ARC Loan
First, visit the SBA and get a list of approved ARC lenders. Keep in mind that the SBA ARC loan is for businesses who are experiencing extreme hardship due to the economy downturn. The ARC rules also state that your business must have been profitable in the last two years prior to the introduction of the ARC loan. Finally, SBA lenders will want to see that you will have ample cash to pay the loan back in the required time period. A list of ARC frequently asked questions is a good place to start if you are interested in an SBA ARC loan and its requirements.
Applying for a SBA ARC Loan: The Loan Package
If you have never applied for any type of SBA loan, your SBA satellite office can help you prepare a loan package and review it prior to submitting to your lender. A big mistake business owners face when determining whether or not you can qualify for an ARC loan is lack of a DUNS number. You can apply for a DUNS number directly from the SBA website. A DUNS number is used for identification purposes and shows a history of your business from Dun & Bradstreet.
Next, determine if the lender and the SBA will feel you are a strong candidate for the ARC loan by answering these questions:
Does your small business have an established banking relationship?
Has your small business been in operation for a minimum of two years?
Do you have financial statements (balance sheet, income statement, and cash flow statement) which demonstrate your business had a positive cash flow in one of the past two years (or as long as your business has been operating, if less than two years)?
Does your cash flow projection for the next two years indicate sufficient cash flow to meet your current and future loan payments?
Is your business suffering an immediate financial hardship?
Lastly, gather the information you'll need to apply for the ARC loan and visit your lender. Make sure you include a good business plan that outlines your ability to repay the loan (this is probably the most important part of applying for an SBA loan). Visit the SBA to find out how to write a business plan. You can also find the following SBA templates in our Media Gallery. All of them are in a Microsoft Excel form and are calculated automatically:
Gathering and creating all the documents listed here will help the lender make a faster decision. Stay in touch with your lender to inquire if they need additional information in order to help them make a decision.
Remember, it is up to the lender to recommend to the SBA if you are a good candidate for the SBA ARC loan, so be prepared ahead of time.
Part Three of this series discusses SBA Express Loans.
This post is part of the series: Small Business Funding: How to Get a SBA Loan
The Small Business Administration or SBA offers many guaranteed loan programs for the small business owner. This five-part series will discuss each one, the rules, and how to apply.