Public Speaking: Affordable Marketing for Small Businesses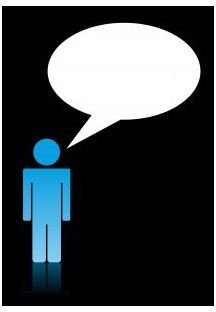 Affordable Small Business Marketing
Increasing your company's visibility among members of your target audience should be an important part of the marketing plan for any business – small or large. If you're like most entrepreneurs, you know how important it is to get the word out about your company, but you don't have a lot of money to spend on advertising. The good news is that there are many ways to increase exposure for your company and market your business without having to spend a fortune – or even any money at all.
Increase Exposure with Speaking Engagements
Starting a speaker's bureau is the best guerrilla marketing strategies for entrepreneurs. No matter what kind of business you are in, there's a good chance that you have information to share that would be of interest to professionals and civic-minded individuals in your community. And, just as likely, there are people in charge of scheduling speakers for weekly or monthly meetings for civic and professional organizations in your area who are concerned about finding people to deliver quality programs. That's why speaking engagements can be a great way to get your message in front of a captive audience without having to spend any money at all.
3 Steps to Start Your Speaker's Bureau
1. Select Topics
The first step in starting a speaker's bureau is to come up with a few presentation topics related to your business that people would be interested in hearing about. It's important to choose topics that, while they subtly help promote your business, are not sales pitches.
Brainstorm for topic ideas specific to your expertise that your target consumers will truly benefit from learning about. Think, "What information can I share that will add value to the audience while also establishing me as the go-to expert in my field?" Doing so will help you come up with topics.
For example, if you are a photographer and you are seeking opportunities to speak before local chapters of the American Advertising Federation or Public Relations Society of America, they won't allow you to speak about why they should hire you. However, a presentation on "Professional Tips for Recognizing Quality Photography" is another matter. That's something they may want to learn about.
2. Schedule Speaking Engagements
In order to schedule speaking engagements, you'll need to identify the individuals in charge of scheduling speakers for the local civic and professional groups where you would like to speak. Typically, the person you'll need to speak with is either the programs chair or education chair.
There are a few ways to approach gathering this information. You can do an Internet search to find groups in your area and review their websites to see if officer names and contact information are posted. It's also possible that your local Chamber of Commerce may provide or sell a directory of civic and professional associations that you could use as a starting point. Additionally, there's a good chance that many of the people that you network with are involved in these types of groups. Find out if they are and ask to be referred and recommended to the right person.
Once you know who you need to speak with, then you'll need to schedule appointments. Reach out by telephone, email, or letter and offer your services. The way you approach this is very important. The tone needs to be, "I have valuable information to share that will interest your members". Do not, by any means, indicate that you're looking for an affordable way to market your business.
3. Start Spreading the Word
Before you go to do your first presentation, be sure to practice. Script what you are going to say and practice it until you re completely comfortable delivering the information. If audience members like your presentation, they'll likely recommend you to other groups that they are associated with, providing a way for you to spread your message to a wider audience. Be prepared to answer questions, and of course make sure you have a supply of business cards and brochures to make available to attendees who'd like to learn more about you and what you do!