Obligations of Franchise Owners: Rules, Regulations, and Restrictions That Apply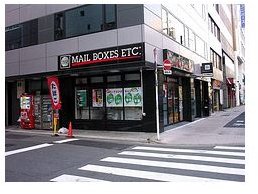 Franchisor Rules and How They Work
That weight loss franchise or coffee house franchise you've purchased may be flowing smoothly at first, but do you understand the rules of the franchisor and do you have to follow them? The answer to that depends upon what is in your franchise agreement. At times, franchisors may run national promotions where their products or services are offered at a nationwide low price. Does that national promotion mean that you, as the franchisee, have to offer that product or service at the nationally advertised price?
Franchisor Agreements
As a Ford/Chrysler franchised dealership, I often attend networking meetings with other dealerships and their owners. At one such meeting, one dealer pointed out that he wasn't honoring a national promotion where certain trucks could be eligible for rebates of up to $7,000. If the truck rebate ad was televised nationally, was this dealer responsible for honoring the advertisement at his dealership?
You may think so, however, with most auto franchises (not all), what a dealer chooses to offer as far as as rebates or low interest rates are at his or her discretion. The franchisor can choose not to honor promotional ads or participate in them. However, there are some exemptions to that rule and these are always included and outlined in your franchise agreement.
Maybe the dealer in this instance doesn't have to honor a sales promotion, but he would have to honor a nationally advertised offer of an extension on an auto manufacturer's warranty. For example, if an auto manufacturer decides to offer an warranty extension of say up to 100,000 miles on all their vehicles, that offer has to be honored by the franchisee because it affects the product of the auto manufacturer at time of sale.
What about other franchises and their obligations, rules, and restrictions? Are they all the same as auto manufacturers or are they different?
The FTC and the Franchisor
According to AD Giants, there are "2400 franchise opportunities in 75 different industries in the US alone." That's quite a few and each franchisor sets different rules, restrictions, and regulations the franchisee must follow. But are there any loopholes?
A franchise flower shop was shipped advertising materials for an upcoming Valentines Day special. The materials included 4 window inserts but the flower shop only had 3 windows. When the flower shop received its monthly franchisor billing statement, the flower shop was charged for 4 inserts even though one of them couldn't be utilized. Is this fair? According to the Federal Trade Commission or FTC, if the flower shop franchise was given and agreed to a Uniform Franchise Offering Circular or UFOC and it clearly outlined that the flower shop owner agreed to participate in every promotion offered by the franchisor, then yes, there is nothing the flower shop owner can do and must eat the cost of that extra window insert.
The FTC rules for franchisors and their UFOC are that it must be updated annually. If a franchisor neglects to update an UFOC, in our example, the flower shop could have denied the window inserts once shipped and returned them to the franchisor and have them deleted on their monthly franchisor billing statement.
In the auto dealer example above, I later learned the dealer had chosen not to participate in any national advertising and came to an agreement with the franchisor on what would be contained in his UFOC agreement.
What to Look For in Your UFOC
First off, because the FTC requires each franchisor submit a UFOC annually to list all rules, restrictions, policies, allowed vendors, advertising regulations and everything the franchisee is required to follow, make sure you have an initial UFOC if you purchase a franchise and obtain a new one annually. If you don't obtain a UFOC annually from the franchisor and feel the franchisor has been unfair, the franchisor may not win in court if you decide to take a different advertising path or buy your supplies from an unapproved vendor.
According to the Mohajerian Law Corporation, who offered a free UFOC 101 Publication on the document sharing website DocStoc, there are 23 items that must be contained in every UFOC. You can review the Mohajerian Law Corporation's UFOC 101 Publication in our Media Gallery.
A Sampling of UFOC Items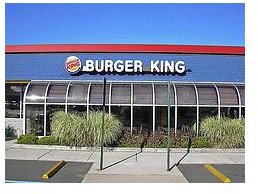 Below is a list of some of the 23 items that must be listed in every franchisor's UFOC document:
Name – The complete, full, and legal name of the franchisor, its predecessors, and affiliates.
Litigation – A clear statement on how litigation will be handled and where. It must also include statements on if arbitration is an option, and both the franchisor's and franchisee's rights to litigation.
Franchising Fees – The UFOC must fully disclose not only any initial franchising fees but fees for advertising and promotional tools and if the franchisee has the right not to utilize any advertising or promotional tools or deny them in participation agreements.
Initial Investment – It must clearly state what the franchisor's initial investment requirement will be for the franchisee.
Vendors – A list of franchisor vendors and what the franchisee requirements are as far as purchasing from franchisor vendors.
Territory – Outline the territory your franchise falls into. This can be important to you as the franchisee, especially if a franchisor attempts to open another franchise in your territory.
Participation Agreements – Define the rules and regulations of the franchisor's trademarks, copyrights, mandatory production items and the like.
Restrictions – This must list any restricted products or services the franchisee is not allowed to offer, sell, or promote.
Contracts - A list of every contract, including approved vendor, equipment, and advertising contracts a franchisee must sign, including the franchise agreement itself.
Every franchisor has different rules and regulations and every state has different franchise laws. However, all franchisors must follow the rules of the FTC and annually produce a UFOC to their franchisees.
Use the UFOC to negotiate items you feel you can't afford or don't wish to participate in, or to tailor the UFOC to your market area. Some UFOCs are non-negotiable, and the FTC does require that a prospective franchisee has the right to see the UFOC before any franchise fees are paid.
If you don't understand what obligations and rules franchises have to follow, read all your agreements including the UFOC or ask for help from a franchise attorney so you don't sign up for anything that could break your business.