Custom Embroidered Apparel: Effective for Small Business Marketing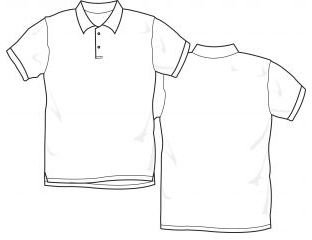 Market and Advertise Your Logo
As a small business owner, you probably spend a good bit of time out and about in the community where you see and meet new people on a regular basis. Why not make sure that everyone who crosses your path finds out the name of your company? It's easy to boost visibility for your company when you wear custom embroidered apparel featuring the logo of your business.
Effective Marketing with Custom Embroidered Apparel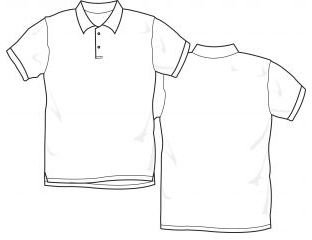 Whether you're making a sales call, running errands, attending a professional organization or networking meeting, when the clothing you wear features your logo, you're able to engage in marketing everywhere you go, even if you don't say a word. Some people who see you are even likely to ask questions about your business just because the logo graphic or company name piques their interest. Who knows? The very people who stop and ask could become your best customers are referral sources.
When your company's name and logo are visible on the clothing items you wear, you'll increase exposure and raise visibility for the company by the simple act of going about your daily business. What better way to generate name recognition for your company than to become a walking advertisement for your own company simply by wearing logo apparel?
Popular Embroidered Apparel Choices
Many small business owners have their company logos embroidered on button down or polo shirts and wear them as standard business attire. You may also want to have a nice briefcase or laptop bag embroidered with your logo to further boost your company's profile when you are going to and from meetings where you may carry your laptop or other items.
It's even a good idea to create a few casual items, such as t-shirts, sweatshirts, and caps to wear outside of business hours, such as when you are running personal errands, attending local festivals or sporting events, and participating in other activities where you have an opportunity to be seen by people who may be potential customers for your company. You may even want to order these types of items for your children and other family members so they too can help boost visibility for your business.
Ordering Custom Small Business Apparel
When you are ready to order custom apparel, look for a vendor that carries quality apparel lines, performs excellent embroidery work, and allows you to place orders in the quantities that meet your needs. As a small business owner, you won't need to order hundreds of shirts and other items each time you place an order, so it's essential to choose a company that will accept small orders and provide you with the same quality of service that would be shown to a larger business. Typically, embroidery companies that handle digitizing services in-house are the best option for small businesses.
Image Credit: Sxc.hu (Banjo Ari)
Resource: Embroidery Trade Association (embroiderytrade.org)