Explaining the Different Types of Business Opportunities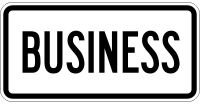 What is a Business Opportunity?
A business opportunity is what many people can use to become their own boss or work from home. Rather than starting a company from the ground up, a business opportunity allows for people to take "piece" of another company and start their own business, similar to a franchise. For instance, direct sales businesses take products and services from a parent company such as Avon or The Pampered Chef, and sell it to others. These agents are their own bosses, and as long as they follow the terms of their agreement are in complete control of their schedules and income. There are many different kinds of business opportunities, designed for people of all experience and all investment levels. In fact, many of these startups require a fairly low investment.
Types of Business Opportunities
Distributorship: Independent agents have the right to market and sell products, but cannot use the main company name as part of their own. The agreement may mandate the agent can only sell their products, or it may allow for the agent to sell products from other companies as well.
Rack Jobber: This type of business opportunity involves an agent selling a company's products through various store racks that he or she services. The main company maintains where the racks are, and the agent is in control of the inventory at each of his or her racks. The agent is in charge of how to display the product to increase sales, and must keep up with his or her own books. When the agent notifies the main company of what was sold, he or she receives a commission check.
Vending Machine Route: This is a lot like the rack jobber opportunity, except there is more investment required because the person must purchase both the vending machine(s) and the items to stock the machine. The machine operator must pay for the location of his machine, based on the sales it brings in.
Dealer: Much like a distributor, except a dealer only sells to retail consumers.
Trademark/Product Licensing: This agreement allows the licensee to use the rights to the seller's products and trade name.
Network Marketing: This term describes direct sales agents and those who are involved in multi-level marketing.
Cooperatives: This brings businesses together, in the sense that one business can network with several others for advertising and promoting. For example, Red Roof Inn has a contract with T-Mobile to provide wi-fi service to all its hotel guests. Red Roof is able to make money from the service, and T-Mobile is able to make money by allowing Red Roof to offer it.
The FTC Rule
The Federal Trade Commission or FTC, advises everyone research heavily and get important information about a business opportunity before signing any paperwork or giving any money to an agency. Though a business opp may look and sound legit, it may not be. Before making a purchase, you are legally obligated to get a copy of the disclosure document for the business. Do not pay or sign anything until this has been presented to you, and if it is not readily offered, consider this a red flag and ask for it.