Franchise Advice - Resources for Potential and Existing Franchise Owners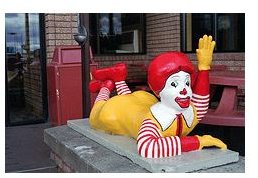 What Is a Franchise Business?
A franchise business is not as complicated as it sounds. Most big chains like McDonald's, Starbucks, and auto manufacturers offer franchises to interested business owners to own and operate independently while still following the franchisor's rules. Franchise owners must sign franchise agreements, and follow rules of the franchisor, and submit agreed upon profit payments to the franchisor, however, the franchise itself is still owned by the business, individual or formed corporation.
Every franchisor sets different rules and regulations for owning and operating a franchise which can include:
Does the individual, partnership, or corporation have enough capital (cash) to open and run the franchise?
Is the individual, partnership, or corporation legally formed, in good standing with their state's corporation commission, and can all partners confirm a high character? Franchisors rarely hand-out franchises to convicted felons, individuals or companies with excessive bankruptcies, or past failed businesses.
Is and will the franchisee be able to follow the rules and regulations of the franchisor?
Does the proposed franchisee have prior business experience in the franchisor's area of business. For example a coffee house owner may be a great candidate for a Starbucks' franchise.
Is the prospective franchisee in an area that is deemed to be perfect for the franchisor?
Before considering if a franchise business is right for you, learn more about the franchise agreement by reading, What Are Franchise Agreements? This article explains common items contained within franchise agreements, rules you must follow, and the policies and procedures of the franchisor.
Terminating or Selling a Franchise
If you do purchase a franchise business and it's not right for you, can you terminate or sell it? Contrary to popular opinion, franchises can't really be sold. They can, however, be transferred to a different partner, or new owner that in turn, will have to go through the same process you did when you bought the franchise.
Franchises may be terminated if there are circumstances that occur by either the franchisor or the franchisee such as breach of contract, fraud, or natural disasters. Keep in mind that almost every franchisor has an agreement that favors them and not you, the franchisee.
Before you shut the doors to your franchise and walk away, it's best to talk to an attorney who understands franchise law. Franchise agreements are long and detailed and beyond the initial agreement, may contain other documents and agreements you sign with the franchisor's vendors, equipment companies, and advertising organizations. Once signed, these are all considered legal and binding contracts, so professional help is best. Read Terminating a Franchise Agreement before you decide if you can close the doors along with Steps to Take When Selling Your Franchise.
Franchise Tips
Big or small, owning a franchise can be an enticing opportunity for the entrepreneur. The article, Choosing a Franchise Opportunity, explains the ins and outs of franchises. This article offers good tips on determining if a franchise business is right for you and what they entail.
The article, Starting a Franchise Business, gives a snapshot view of what is entailed at franchise conception including legal and accounting requirements. It also points out franchisor rules when running your business and what the franchisor expects.
There are also pros and cons for buying a franchise. Both the Top 7 Advantages to Buying a Franchise and the Top 7 Disadvantages to Buying a Franchise, may help you decide if this is the type of business for you.
Do Some Research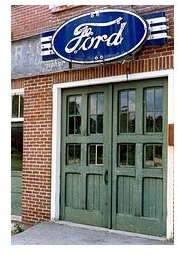 Owning a franchise can be an exciting business opportunity for individuals, partnerships, and corporations. Before you consider buying the first franchise you see, Bright Hub has done some research for you. Check out the following articles right here on Bright Hub to help you make the right choice if you decide to purchase a franchise:
Top Industries for Franchise Opportunities in 2010
What Are Different Types of Franchise Ownership?
Franchise opportunities are abundant these days, so use this resource guide on franchise businesses to help you enter into the franchise world with a better foundation of knowledge.