How Do You Break a Franchise Agreement? Legally Terminating a Franchise Agreement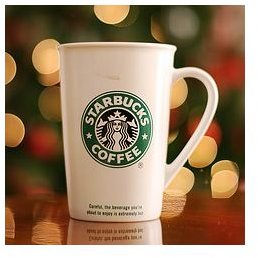 Start With the Franchise Agreement
When you first bought that franchise, you most likely signed a franchise agreement. If you read through it, you should know there are sections on terminating the franchise and the agreement. In most franchise agreements, the reasons for termination are heavily favored toward the franchisor. There are, however, common ways to terminate a franchise:
Franchisor Obligations - If the franchisor has not met all the obligations as outlined in your agreement.
Fraud - Is the franchisor responsible for misrepresentation or fraud? Usually, franchise agreements have disclosures that clearly state what the franchisor will do for the franchisee.
Breach of Contract - This can include the franchisor interfering with your assigned territory or not marketing your company as promised, along with other breach of contract issues.
Bankruptcy - If the franchisor has filed for bankruptcy, you can terminate your agreement.
Profit Overstatement - If the franchisor outlined what profits could be expected and these profits were not realized, this can be grounds for terminating a franchise agreement. This can be a tough one as most franchisors will not guarantee you will make projected profits.
Changes - This occurs when the franchisor proposes changes to your agreement without prior agreed upon written consent that are deemed unreasonable.
Keep in mind that franchise laws vary from state to state. Find out what your state's franchise laws are and consult an attorney before you attempt to terminate your franchise for any reason. In addition, some of the reasons such as fraud, franchisor obligations, and breach of contract will require good and reliable documentation in order for a termination to be enforced.
Other Ways to Terminate a Franchise
There are other ways to terminate a franchise. One way is through mutual consent and the rules for doing this depend upon the franchise you own.
Cooling Off Period - In most states, you, the franchisee, can terminate your franchise agreement during a cooling off period, usually from seven to twenty-one days after you sign the agreement.
Location, Location - If you enter into a franchise agreement but have no designated location, the franchisor is not allowed to force you to choose one that is not desirable to you. If no location is found by the 180th day, the franchise agreement can be terminated.
Option - Your agreement may have a renewal option where you can terminate the agreement at the end of a specified term. Most franchise agreements have options that automatically renew, however.
Mother Nature - If your business is demolished by Mother Nature through storms, hurricanes, floods or other forces out of your control, you may be able to cancel your franchise agreement.
Death - Death by the franchisor may be a way for you to terminate your franchise agreement. This may not work if you, as the franchisee, die prematurely. Usually franchisees are asked upon initially signing the franchise agreement who will take over in the case of premature death or incapacity of the franchisee.
Seek Professional Help
I recently purchased a Ford dealership in New Mexico and it took my attorney days to read the franchise agreements to fully understand everything they entailed. It's best to seek professional help if you are considering terminating your franchise agreement.
For example, beyond the franchise agreement itself, there may be agreements you must sign with partners of the franchisor such as equipment suppliers, vendors, and sign companies. All of these agreements are separate so it's best to have a professional help you discontinue your franchise.
In essence, franchises can't really be sold. They can be transferred to a new owner or terminated by you or the franchisor. Some franchise agreements require the franchisee pay fees to the franchisor if the agreement is terminated. Or, you may be required to payoff balances due on leased equipment or vendor balances that were part of the franchise agreement you signed. Finally, any inventory that is deemed nonreturnable to the franchisor may be your responsibility to sell off and pay what is owed to the franchisor.
To ensure you protect yourself when terminating a franchise, make an appointment with your attorney and accountant to discuss how you will be affected and what your responsibilities will be.
For more articles related to the franchise industry, see Franchise Advice: A Resource Guide on Franchise Businesses.