Guide to Understanding a Legal Agreement for a Franchise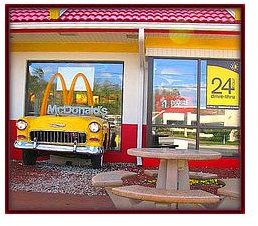 What is a Franchise Legal Agreement?
Simply put, a franchise agreement is a legal contract and agreement between the franchisee (you) and the franchisor (them). For example, if you wanted to buy a McDonald's restaurant, you would sign a franchise agreement with McDonald's.
Generally, franchise legal agreements are written to favor the franchisor and often includes many rules and regulations your franchise must adhere to. Once you agree to buy a franchise business and you sign the agreement, it is a legal and binding contract so it's best to have an attorney read it before you sign.
As a franchised auto dealer for both Chrysler and Ford, I've read their franchise agreements and not only are they long, these industries have been around long enough to know how to make the franchise legal agreement favorable to them. In addition to the franchise agreement, you may also have to sign other agreements such as financing agreements, territory agreements, or product line agreements.
If you plan to open a franchised restaurant and have no cash to purchase inventory from the franchisor, they will usually finance you, hence the finance agreement. A product agreement ensures you will only sell products of the franchisor. Finally, a territory agreement will identify your franchise area. Franchisors utilize territory agreements to outline your franchise area and you must stick to the territory that you are assigned.
Tips to Consider When Purchasing a Franchise
Now that you have an idea of what a franchise agreement is, should you consider buying a franchise? Use these tips to help you decide if the franchise business is right for you.
The Agreement
Once you've had your attorney look over the franchise agreement, good questions to ask are:
Duration - How long is the relationship with the franchisor? Does the agreement automatically renew? Can your terminate it and is it re-negotiable when the term ends? Are there any initial franchise fees you have to pay to the franchisor.
Franchisor Fees - Often franchisors will outline certain fees you must pay to them on a monthly basis. For example, your franchise agreement may state you must have $50,000 in monthly sales and a percentage of those sales go to the franchisor. You'll need to factor those fees into your monthly operating expenses.
Equipment - Some franchisors will insist you use their equipment while others will allow you to buy your own. Business owners that own Toyota dealerships must not only use Toyota service equipment, they must design their stores to Toyota's exact specifications in order to stay in compliance with their franchise agreement.
Advertising - Often franchisors will help in this area in two ways. The first is through national advertising campaigns that are dedicated to your state. The second is if you advertise your business on the radio, in print or on television, the franchisor may offer what are called co-op reimbursement dollars. If your agreement mentions co-op advertising reimbursement, the place where you advertise is usually required to provide a notarized statement outlining your advertising. These statements are then submitted to the franchisor for reimbursement of a portion of what it costs you to advertise.
Company Training - Many franchisors will require that you attend some sort of training usually located at their headquarters. In almost every case, it will be your responsibility to pay travel, hotel, and training expenses. When I bought my first Chrysler dealership, I was required to go to Detroit, Michigan for a week of Chrysler-dedicated training on my own dollar.
Owning and Operating a Franchise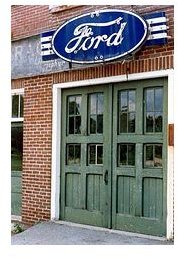 By signing that franchise agreement, you may also be agreeing on how you will operate the franchise. Franchisors may expect you to follow policies on:
Policy Manuals - These outline the franchisor's rules on how to run your franchise. If you choose not to follow them and have a visit from a franchisor official, you may be fined or lose your franchise.
Appropriate Dress - While a franchisor can't tell you who to hire, they may require your employees wear a uniform or dress in franchisor clothing.
Hours of Operation - That Taco Bell that stays open until midnight or later is directed by the franchisor, not the franchisee. Most franchisors will tell you what your hours of operation will be and unless you have an agreement that states otherwise. You may have to be open during the hours the franchisor sets for your business.
Personnel Policies - Because franchises have been in business for quite some time, the franchisor has had ample time to create their own personnel policies and procedures including write-up or warning forms, unacceptable behavior, and other things you may be required to follow when it comes to your employees.
Grand Opening - Your franchise agreement should outline if the franchisor will offer you funds or promotional items to help you with your grand opening. Some franchisors leave it all up to the franchisee, however.
When considering buying a franchise, you should understand franchise agreements and how they work. Be sure to have your attorney read the franchise agreement to protect your rights. In the event you need to terminate your franchise agreement, each franchisor has different rules.
Owning and operating a franchise can be cash cows for some business owners and debt consuming for others. Understanding franchise agreements will be the key to your success.
If you're still trying to decide if buying a franchise is the right path for you, you may want to check out these additional resources on the pros and cons of franchise ownership: